Vice President, Enablement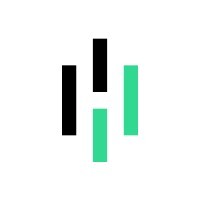 Heap
Remote
Posted on Wednesday, September 13, 2023
Mission:
Accelerate revenue growth from ~$70M to $106M by the end of FY25 by leading the development of best-in-class sales Enablement strategy. Includes every seller having the required knowledge, skills, processes, sales tools, and behaviors to optimize every interaction with Heap buyers.
At Heap, this means you will:
Develop a shared strategy and set of OKRs for Enablement with Sales and Operations leadership within the first 30 days.
Partner with PMM, Sales, and Operations leadership to update existing playbooks for each segment within the first 60 days.
Partner with PMM, Sales, and Operations leadership to develop an enablement program roadmap within the first 60 days.
Develop and execute a multi-segment sales enablement strategy that aligns with the company's overall sales goals.
Create and deliver training programs that teach salespeople about the company's products and services, the sales process, and how to overcome objections.
Build the onboarding program to make Heap's Sales new hires world-class within 90 days of their start date to reduce ramp time.
What we're looking for:
Experience with ForceManagement, MEDDPIC, and value-based selling.
Experience creating a Sales Leadership Academy that provides career growth to high-potential candidates.
Extensive sales experience from BDR to Enterprise.
10+ years of experience in sales enablement, preferably in the SaaS industry.
Excellent communication and presentation skills.
Ability to build and manage relationships cross-functionally.
Strategic thinker and data-driven decision-maker with a proven ability to execute.
Develop sales frameworks, tools, and assets, such as playbooks, templates, etc.
Familiarity with a broad range of adult learning techniques such as in-person and on-demand.
Experience organizing and leading Revenue Kick-off, Sales Bootcamp, and other in-person training events.
---
For New York City-based candidates, the base pay for this role is anticipated to be $300,000- $375,000. The anticipated base pay is based on information as of the time this post was generated. Actual compensation for successful candidates will be carefully determined based on a number of factors, including their skills, qualifications, and experience.
People are what make Heap awesome. Regardless of age, education, ethnicity, gender, sexual orientation, or any personal characteristics, we want everyone to feel welcome. We are committed to building a diverse and inclusive equal opportunity workplace everyone can call home.
Heap has raised $205M in funding from NEA, Y Combinator, Menlo Ventures, SVAngel, Sam Altman, Garry Tan, Alexis Ohanian, Harj Taggar, Ram Shriram, and others. We offer plenty of awesome benefits, and we are currently named #17 on Glassdoor's Best Places to Work (SMB). We'd love to hear from you!