Associate Director, Pipeline Marketing and Communications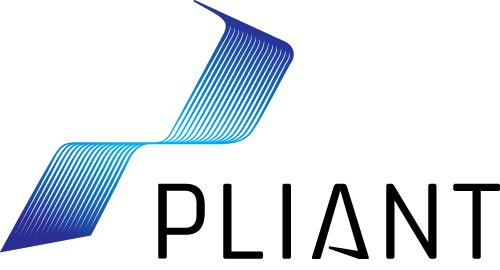 Pliant Therapeutics
Marketing & Communications
San Francisco, CA, USA
Posted on Wednesday, April 12, 2023
Pliant Therapeutics is a public, clinical stage biopharmaceutical company focused on the discovery and development of novel therapies for fibrotic diseases. Founded by Third Rock Ventures with world-renowned academic thought leaders, Pliant is raising the bar to meet the unmet medical needs of physicians, patients and families impacted by fibrotic disease. The Company's focus is on mechanism-based intervention in the fibrotic process using small molecules.
The Company's lead product candidate, PLN-74809, is an oral, small molecule selective inhibitor of the αvβ1 and αvβ6 integrins that play a key role in multiple fibrotic pathways. PLN-74809 has received Orphan Drug Designation from the U.S. Food and Drug Administration in both idiopathic pulmonary fibrosis (IPF) and primary sclerosing cholangitis (PSC) and are currently in Phase 2a clinical trials for these indications. The company recently reported positive data from its Phase 2a trial in IPF and is currently ramping up activities in preparation for a late-stage clinical trial at worldwide sites.
Pliant has also developed PLN-1474, a small molecule, selective inhibitor of αvß1 for the treatment of nonalcoholic steatohepatitis, or NASH with liver fibrosis. Pliant is initiating a Phase 1 study for its third clinical program, PLN-101095, a small molecule, dual-selective inhibitor of αvß8 and αvß1 integrins, that is being developed for the treatment of solid tumors. The Company also has discovery and development programs in oncology and muscular dystrophies.
The Company is seeking passionate, creative, and dedicated individuals to join our team and contribute to our mission.
Description
The Pipeline Marketing & Communications role will establish and implement impactful communication and marketing plans in preparation for the first commercial launch of bexotegrast (PLN-74809), as well as drive awareness and understanding of Pliant's pipeline, with internal and external audiences – for both commercial and scientific purposes.
Within the commercial domain, you will serve as the subject matter expert in omnichannel marketing and communications to support the commercialization of bexotegrast in multiple indications. This aspect of the role will see you partnering closely with cross functional teams, including Corporate Communications, Clinical, Regulatory, Legal, Business Development, and others on prelaunch tactics such as DSE campaigns, sponsored publications, core educational materials, etc. In addition, you will have opportunities to develop tactics in support of trial recruitment, publications, and congresses.
Within scientific communications, you bring a passion for translating scientific advancement into impactful communications strategies. Working closely with the medical team, you will drive a broad range of medical communications development and execution to support engagements with HCPs, patients, medical societies, and advocacy organizations for bexotegrast and pipeline programs. Market planning initiatives will contribute significantly to establishing Pliant's reputation as the leading rare fibrotic disease company.
This is an individual contributor role and will report to the Head of Commercial Strategy & Operations.
Responsibilities
Develop and deliver market development content such as disease state decks, FAQs, training materials, etc. related to bexotegrast, pipeline programs, target therapeutic areas, and Pliant scientific platform.
Develop and manage Non personal promotion (NPP) such as paid search, banner ads, websites, etc. with continued optimization.
Design social media campaigns for multiple audiences and manage ongoing engagement with relevant patient and physician forums to support trial recruitment.
Contribute to scientific congress planning and development of supporting resources.
In preparation for launch planning, develop and deliver toolkits for bexotegrast that provide impactful new product messaging and education, including positioning, key messaging, and product training.
Manage materials through the internal review and approval process to ensure fair balance, integrity, and conformity to appropriate regulatory, medical, and legal compliance guidelines. Ensure dissemination, version control, and archival of all created content.
Assist in building and maintaining relationships with key patient advocacy groups related to how we partner to provide relevant omnichannel content for the patients and caregivers.
Manage external vendors in the development of high quality and timely delivery of materials with allocated budget.
Establish KPIs and implement relevant evaluation tools for all communications activities.
Qualifications
To perform this job successfully, an individual must be able to perform each essential duty. The requirements listed below are representative of the knowledge, skill, abilities, and prior experience required.
Bachelor's degree in relevant discipline: Life Sciences, Engineering, Business, Data Science, Marketing with 7+ years of experience in the biopharma industry, including 3+ years of experience in managing medical communications, product marketing, key customer marketing in a matrixed organization. Or an equivalent combination of relevant experience with an advanced degree (MS, MBA, PhD, PharmD).
Experience developing channel mix strategies as well as key media platforms used for digital communications.
Experience with promotional/regulatory approval processes and legal guidelines regarding medical communications.
Experience managing external agencies, budgets, and tracking.
Entrepreneurial- ability and desire to take ownership of activities and projects, proactively ask thought-provoking questions and consistently demonstrate out of the box thinking.
Intellectual curiosity – high energy, and strong work ethic; passionate about synthesizing large amounts of data into actionable insights.
Communication- ability to communicate ideas and data both verbally and written, in a persuasive, organized and appropriate manner, and prepare presentations with clear storylines for a multitude of stakeholders.
Teamwork - ability to work effectively in and foster a team environment; consultative with a willingness to learn, teach and grow.
Project management- ability to meet tight deadlines in an environment of competing and changing priorities. Must have strong task management skills to include planning, prioritization, objective setting, and meeting management and plan execution.
Small biopharma or startup experience is a plus.
Pliant requires all new hires to be fully vaccinated prior to the first date of employment (subject to any legally required exemptions).
The annual base salary for this role is $175,000 - $190,000. Individual pay may vary based on additional factors, including, and without limitation job-related skills, experience, work location and relevant education or training. Pliant's compensation package also includes benefits, equity, and annual target bonus for fulltime positions.