Customer Success Manager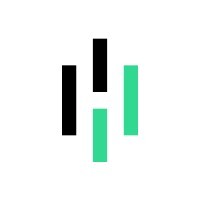 Heap
Administration
India
Posted on Wednesday, October 18, 2023
You will be employed by Heap's strategic partner, Scaletrix.AI, with operations in Gurgaon, India. The office address will be Sector 44, Haryana - 122003
About Heap
Heap offers a smarter way to build digital products. With comprehensive data collection and structured processes, Heap helps Product Managers understand their users, make data-driven decisions, and craft delightful digital experiences. We enable customers like Twilio, Casper, and WeWork to understand their millionth customer as well as they understood their first. Check out how we help our customers win!
About Our Customer Success team
As a Heap Customer Success Manager, you will manage day-to-day operational and long term business relationships with Heap's Mid-Market and SMB customers. The CSM promotes adoption of Heap's products and services and positions Heap to meet the current and future business requirements of our customers. The CSM will also play a critical role in managing customer escalations and proactively communicating upcoming product changes and enhancements.
The CSM will have excellent working relationships with other teams at Heap who will be active within their accounts. Specifically, strong partnership with the Sales, Solutions, Customer Education, Professional Services, Marketing, Partnerships, and Product teams will be key to this role. The CSM is an advocate for their customer within Heap and will be a professional representative at all times in this post-sale role.
Working hours:
12 noon - 5 pm for Office - CSM will be required to visit the office twice a week. Hence the other three days individuals will work from home
7:30 pm - 11:30 pm from home
INR 15-18 LPA
Responsibilities:
Own leading and lagging indicators of success.
Retain and grow the revenue for existing Heap customers, owning the net retention rate of your customer base.
Own product adoption metrics, value plan, and relationship plan for your customers.
Maintain high NPS scores for both implementation and account satisfaction.
Achieve operational excellence.
Ensure all communication and activities with assigned customers are documented in CRM (Salesforce) and/or CS platform (Catalyst).
Use Heap effectively to measure customer product KPIs and run adoption analyses for customers.
Own the entire customer journey.
Support customers coming out of implementation and launch validation, and assist with accelerating breadth of adoption and positive business outcomes for the customer and Heap.
Conduct quarterly business reviews to document success to date, review adoption and usage metrics, align on executive priorities, provide adoption and usage recommendations.
Deliver business value.
Work with customers to develop a value and success plan that outlines how Heap adoption will address their required capabilities needed to achieve positive business outcomes both immediately and in the future.
Drive adoption through innovation, product demonstration and customer alignment.
Advocate for the best customer experience.
Serve as the customer's advocate to other Heap resources in Product, Support, Professional Services, Marketing, & Partnerships.
Expand existing customers.
Partner with Account Executives to grow Heap revenue via upsells while providing an ideal customer experience.
Proactively identify where and how Heap capabilities can deliver incremental business value.
Skills & Experience:
1 - 3 years of experience in a consultative customer facing role (management consulting, account management, customer success management, etc.) with a SaaS organization
Proven track record of leading customer engagements with B2B or B2C commercial and/or enterprise customers resulting in increased adoption, customer satisfaction, and contract value growth on both upsells and renewals
Knowledge of the analytics market and data infrastructure, or experience within the SaaS/digital space
Strong operational discipline with an analytical, process-oriented mindset and a data-based approach to decision making and assessment
Strong ability to align technical concepts & features to required capabilities
Proven ability to present technical concepts effectively to diverse stakeholder groups and to engage effectively with senior executives of large enterprises on both technical and business topics
Resourceful and creative problem solving skills in order to provide optimal business or technical solutions
Excellent oral and written communication skills along with an ability to work cross-functionally with a broad range of internal and external clients
Self-motivated, proactive team player with innovative ideas to inspire customer loyalty and adoption
Strong interpersonal skills and experience building strong internal and external relationships
Bachelor's Degree (Bonus: computer science or advanced degree)
Experience with CS and CRM tools (Salesforce, Gainsight, etc.)
Bonus) Experience with HTML, CSS, JS, SQL
Bonus) Experience working with integrating data using front-end and server-side APIs
(Bonus) Experience in analytics tools or warehouses (Looker, Tableau, Snowflake, Redshift, etc.)
(Bonus) Domain expertise in SaaS, Financial services and/or Ecommerce (B2B and/or B2C)
People are what make Heap awesome. Regardless of age, education, ethnicity, gender, sexual orientation, or any personal characteristics, we want everyone to feel welcome. We are committed to building a diverse and inclusive equal opportunity workplace everyone can call home.