Engineering Manager, Data Ecosystem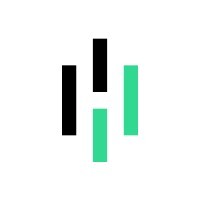 Heap
Software Engineering, Other Engineering
Remote
Posted on Thursday, August 10, 2023
Heap's mission is to power business decisions with truth. We're building the next generation of product analytics that helps you surface everything users do on your site and automatically surface unique "unknown unknowns" that remain invisible with other tools. Our goal is to enable everyone to understand their millionth customer as well as they understood their first.
You'll be responsible for technical strategy, execution, and delivery on a core part of our product experience used by thousands of customers, and you'll coach and develop a diverse team of engineers working cross-functionally to drive technical direction and strategy.
You'll be responsible for Heap's Connect product and our innovative approach to data pipelines. Data teams spend too much time sanitizing data, which delays answers to business critical questions and tramples team morale. Heap Connect allows easy low-code event definitions on top of raw data. Those definitions are retroactively synced to the warehouse to support seamless and flexible downstream analysis. In addition to warehouses, Heap offers a wide array of other integrations to allow customers to use Heap data to power marketing, business decision making, lead scoring, and more!
What you'll do
Remotely manage a diverse group of 5-8 engineers ranging from junior to senior. Support their growth and development through continuous coaching and feedback.

Drive the technical strategy and partner on product direction for our managed ETL product, Connect.

Work closely with product management, partnerships team, and 3rd party developers, to maintain and extend our integrations platform.

Own execution and delivery of the eng team, and help the team balance new feature work with technical debt and platform investment.
We're a distributed team that operates mostly in US timezones. Because of the high degree of interaction with other teams, for this role, we're primarily looking for a manager working in the US or a US-adjacent time zone (including all of North and South America).
What we're looking for
A track record of leading and coaching diverse teams of engineers (at least 3+ years managing a team of 4 or more engineers)

A solid engineering background that has kept pace with new technologies, even if it's been a few years since you coded full time (at least 5+ years of total experience in technical roles)

Experience running team cadences in a fast-moving, agile environment, and working cross-functionally with product management to set roadmap and direction

Some amount of relevant experience in building integrations, building data platforms at scale, working with event streaming architectures, and/or a strong understanding of cloud computing (particularly AWS). What you don't know from our stack (because nobody knows everything!), you'll be excited to learn and ramp up on quickly.

Experience working with data warehouse or data engineering technologies a plus (Spark, Snowflake, Redshift, BigQuery)

A genuine commitment to building diverse teams, and promoting equity and inclusion on your team and throughout the organization
Under the hood, Heap is powered by TypeScript, Golang, Scala, Spark, Kafka, Redis, and PostgreSQL (using Citus). For more about our architecture, check out Virtual Events: Making Data-Driven Decisions a Reality.
---
For New York City-based candidates, the on-target earnings for this role is anticipated to be between $240,000-$280,000. The anticipated pay is based on information as of the time this post was generated. Actual compensation for successful candidates will be carefully determined based on a number of factors, including their skills, qualifications, and experience.
People are what make Heap awesome. Regardless of age, education, ethnicity, gender, sexual orientation, or any personal characteristics, we want everyone to feel welcome. We are committed to building a diverse and inclusive equal opportunity workplace everyone can call home.
Heap has raised $205M in funding from NEA, Y Combinator, Menlo Ventures, SVAngel, Sam Altman, Garry Tan, Alexis Ohanian, Harj Taggar, Ram Shriram, and others. We offer plenty of awesome benefits, and we are currently named #17 on Glassdoor's Best Places to Work (SMB). We'd love to hear from you!
#LI-EC1