Financial Planning & Analysis Associate Director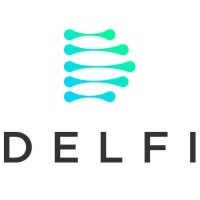 Delfi Diagnostics
Accounting & Finance
Palo Alto, CA, USA
Posted on Saturday, May 20, 2023
About Us
Our mission is to cure cancer through high performance, accessible early cancer detection. That means saving lives.
Delfi Diagnostics is a Johns Hopkins spinoff focused on the non-invasive detection of cancer at earlier stages, when it is most curable. DELFI uses artificial intelligence and whole genome sequencing to detect unique patterns of DNA fragmentation in the blood of patients with cancer. These analyses are performed through simultaneous examination of millions of DNA sequences using machine learning to identify tumor-specific abnormalities.
In our passionate pursuit to radically improve health outcomes, we serve humanity when we:
Lead with Science, Anchor in Pragmatism: We pioneer life-changing science by ensuring quality, transparency, and rigor at all times. We explore thoughtfully, experiment smartly, and deliver impact with conviction.
Build With & For All: We embrace diverse backgrounds to innovate and achieve together. We are not just building a product - we aim to disrupt the path of cancer for all - no matter geography or socioeconomic class
Put We over I: We are a home for high-performing people. Through teamwork, we build collective intelligence. Each of us wins when those we serve and those who serve with us--win. We show up with empathy, humility, and integrity at every step of the journey.
Our FP&A team is a highly visible function and deeply engages in the day-to-day operations of our business and serves to provide data, information, and actionable insights needed to make operational decisions that drive our business to our financial goals. We achieve this by closely partnering with our Executive team, senior leaders, and budget owners to align with functional goals and objectives and deliver sound financial models, forecasting & analysis, and resource planning with focus on profitable growth. You will join a team that is highly committed to excellence, delivering value-added-data-driven analysis, and operates under extreme ownership and accountability in everything we do.
What you'll do
Act as a finance business partner to C-suite and Senior Leadership Team members across the organization.
Own the buildout and management of our Adaptive Insights tool, serving as the system administrator.
Own and manage the annual operating planning process.
Assist in maintaining, updating, and improving the Long Range Plan.
Provide timely, insightful, and data-driven relevant financial information to support business objectives.
Understand functional key business drivers to help with forecast accuracy and predictability in results.
Help business partners identify & drive cost efficiencies that improve the bottom line.
Assist in the building and reporting of Product line financials.
Perform monthly and quarterly forecasting of operating expenses, headcount and capital expenditures.
Manage processes related to financial month-end close including accruals and reclasses as needed.
Develop, track and report on key financial metrics and provide financial education and transparency to business partners and cross-functional teams.
Contribute to the development, tracking and reporting of company KPIs and Board deck preparation.
Support business development activities participate in various cross functional projects to drive the growth and expansion of company businesses.
Gain a comprehensive knowledge of the Company's operations, competitive environment, and the market it addresses to better support functional initiatives and provide recommendations to business partners.
Other job duties and responsibilities as assigned.
What you'll have accomplished 12 months from now
Become the administrator of Adaptive Insights.
Created templates for financial reporting to functional leads.
Have gained a high level understanding of the components of our Long Range Plan and be managing it.
Established relationships with key business partners; have understood their business, their pain points, and how finance can help.
Helped drive our financial goals and helped build a world class FP&A team.
What you'll bring to Delfi
Bachelors degree in Finance, Accounting or related field
Minimum 8 years of relevant experience in forecasting, financial planning and modeling
Experience with Adaptive Insights forecasting tool
Highly analytical with great attention to detail
Experience in Microsoft Suite and Google platforms
Strong critical thinking, organizational, interpersonal, communication and collaboration skills.
Strong written and verbal communication skills to explain financial data to non-finance leaders.
Ability to coordinate multiple tasks in a deadline-driven environment.
Ability to work both independently and as a team member to reach pivotal company goals
Experience in a high growth life sciences or startup company preferred
Working knowledge of Netsuite ERP system preferred
An equal opportunity employer
We are an equal opportunity employer and value diversity at our company. We do not discriminate on the basis of race, religion, color, national origin, gender, sexual orientation, age, marital status, veteran status, or disability status.