Finance Manager, Corporate Finance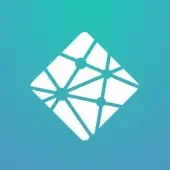 Netlify
Accounting & Finance
Remote
Posted on Wednesday, August 9, 2023
About the Team:
Netlify is seeking a Finance Manager to be a driving force in our Strategic Finance team. In this role, you'll streamline corporate reporting, manage our financial planning tool (Pigment), and lead industry benchmarking. If you're excited about owning critical financial processes that shape our future, this role is for you.
With our team, you'll go beyond the ordinary, offering a chance to transform corporate reporting and financial planning. Not only will you manage the core 3-statement operating model and drive cost efficiency and ROI analysis, but you'll also become a key partner for the G&A organization. Your involvement will extend to collaborating with senior leadership, and influencing vital financial and investment decisions.
What You'll Do:
Play a pivotal role in the implementation and ongoing maintenance of our financial planning software (such as Pigment, Adaptive Insights, Anaplan, Planful), ensuring seamless operations and accurate insights.
Lead the charge in monthly financial reporting, meticulously updating cash flow, balance sheet, software, and headcount forecasts to provide an accurate financial snapshot.
Develop insightful benchmark analyses, leveraging your analytical skills to compare our performance against that of public companies.
Put your financial expertise to work by implementing ROI and capital efficiency metrics that provide valuable insights into our financial performance.
Own the maintenance of headcount and software expense forecasting, ensuring precision in financial projections.
Embrace the opportunity to expand your role, growing into business partnership responsibilities that support and influence the G&A leadership.
Create and refine budget tracking reports that provide valuable insights to department leadership, empowering them to make informed financial decisions.
Drive efficiency metrics, such as CAC payback and LTV/CAC, at the segment level, contributing to our overall financial strategy.
What You'll Bring:
4+ years of experience, ideally with a blend of investment banking, PE/VC, and high-growth SaaS experience
Strong working knowledge of GAAP accounting
A breath of experience in accounting, financial modeling, and analytics, and expertise in creating actionable financial frameworks
Ability to build a 3 statement model
Advanced Google Sheets skills, with extensive experience handling large datasets
Sharp critical thinking skills and complex problem-solving abilities
A mind for process development and process automation
SQL experience or high willingness to learn
Corporate FP&A experience is a plus
A passion for financial software systems
Applying
Not sure you meet 100% of our qualifications? Please apply anyway!
When applying please include:
A resume or short listing of your job history & skills (link to a LinkedIn profile would be fine). We appreciate a cover letter explaining why you would enjoy working in this role at Netlify to get to know you a bit better, though this is not required and will not impact your application. Our mission is to "build a better web" and that cannot be done without a diversity of skill sets, backgrounds and thoughts.
About Netlify
At Netlify, we're on a mission to build a better web by making it easier than ever to build, deploy, and scale web applications. We are a Series D company with a $2B valuation and have raised over $200M from investors such as Andreessen Horowitz, Kleiner Perkins, EQT, Bessemer, BOND and Menlo Ventures. As a globally distributed organization, we aim to create a company culture where the best idea can come from anywhere and strive to be thoughtful, caring, and collaborative in our work within and across teams. To learn a bit more about our team and who we are, make sure to visit our About page.
At Netlify, we are committed to equal pay for equal work. Our base compensation for this role is targeted at $105k - $142k for US-based locations. Netlify anchors our compensation philosophy on a market-based approach, therefore salary ranges may differ depending on the cost of labor in a particular location. For example, the top of the range reflects the highest paying market in the US and above range for many US cities. In addition to robust benefits, participation in Netlify's equity plan, and incentive pay/commission for eligible roles. The starting pay will be determined based on multiple factors, including expertise and skills, market demands, experience, internal equity, and applicable geographic location. These compensation packages and ranges are subject to change and may be modified in the future. Your Talent Acquisition partner will be available to answer any questions about this policy and/or the compensation range of your specific location during the hiring process.