Sr. Manager, Paid Media Acquisition & Growth Marketing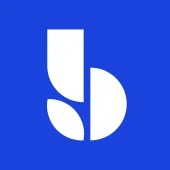 BlueVine
Marketing & Communications, Sales & Business Development
Jersey City, NJ, USA
Posted on Saturday, October 21, 2023
About Bluevine
Bluevine is on a mission to enable a better financial future for small business owners through innovative banking solutions designed just for them. By combining best-in-class technology with advanced security and a deep understanding of the small business community, we deliver end-to-end banking and lending products that empower always-on entrepreneurs to grow their businesses with confidence.
As a dynamic company with massive potential, we're backed by leading investors such as Lightspeed Venture Partners, Menlo Ventures, 83North, Citi Ventures, and nearly 9 years of proven success. Since launching in 2013, we have grown exponentially, amassing over 400,000 customers across all 50 states and a global team of more than 500 people. Our passion is driven by purpose: to give small businesses the tools they need to succeed and we're just getting started.
All of this begins with our team who are driven by collaboration, problem-solving, and learning and growing together. With a commitment to innovation and community impact, our mission is to help every small business—and every team member—thrive. Join us! #LI-Hybrid
About The Role:
Bluevine is seeking an experienced and accomplished Paid Digital Media leader to manage all our Paid Media investments across Search, Social, Programmatic, Display, Video, Affiliates, and other new digital formats to drive acquisition, retention, and cross-sell efforts. The position will develop hypotheses and tests, designing campaigns while constantly measuring/optimizing for results (balancing volume needed with CAC required). Partner closely with Marketing Analytics, Website & Content, Product Marketing, Product / Dev, Business Operations, BU/GM's, Risk, Finance, and Sales, this person will own strategy development, execution, and optimization of all paid digital media channels to beat our Customer Growth, Revenue, ROI and Profitability targets. This includes managing our CAC expectations, customer mix requirements, LTV, and payback.
This position is both strategic and execution. You will also be responsible for constantly testing new channels and strategies and be proficient in multi-touch attribution, A/B testing & measurement. You'll collaborate with web development/product teams to drive acquisition funnel improvements and work with design and content teams to develop response-driving and on-brand creatives for each channel. You'll manage growing acquisition budgets and goals while successfully meeting KPIs around Customer Acquisition Cost, Return on Investment, and lifetime value. You will also routinely present the programs and results to the cross-functional partners and convey complex information in easy-to-understand terms with straightforward actions. You will need to exhibit excellent communication skills (written and oral). You will mentor and nurture a small team of paid media marketers, create an agile test, and learn operating rhythm to drive the successful execution of strategies.
WHAT YOU'LL DO:
Effectively manage and own comprehensive paid media acquisition campaigns across Search (Google), Paid Social (i.e., Facebook, LinkedIn, Instagram), Display, Programmatic, Video, OOH, and Affiliate channels
Understand how to reach our target customers best and create audiences by leveraging data and insights to refine strategies for optimal customer acquisition.
Oversee the planning, execution, and optimization of paid media campaigns. Monitor performance metrics and adjust strategies to meet or exceed key performance indicators (KPIs).
Manage and allocate advertising budgets effectively, ensuring that resources are optimally distributed across various channels and campaigns to maximize ROI.
Collaborate with cross-functional teams to enhance landing pages, user experiences, and conversion paths to improve the effectiveness of acquisition efforts.
Utilize data analytics tools to gather insights, track user behavior, and refine campaigns. Implement A/B & multi-variant testing and other optimization techniques to drive improvements.
A relentless approach to optimization. A 'turn over every stone' kind of attitude. Constantly optimize segments, audiences, messaging, and creatives to help meet and beat growth goals.
Stay informed about industry trends, competitors' strategies, and emerging technologies to maintain an advantage in the financial services market.
Complete understanding of the purchase cycle, how best to leverage full-funnel multi-touch programs
Own campaign development, setup, QA, and reporting across the channels to reach new audiences
Support product launches, events & other enterprise initiatives via cross-channel media strategies
Work with internal copy & design and outside agencies to develop on-brand responses driving creatives
Collect, measure, and analyze campaign results to understand channel performance front-to-back
Manage and nurture agency relationships to effectively execute the paid channels
Work cross-functionally with web development, product, biz ops, business units, and sales teams to understand and improve acquisition funnel conversion and efficacy
Own daily, weekly, and monthly channel reporting, performance metrics, and insights
Conduct advanced customer analytics with Marketing Analytics, Data Science, and Biz Ops to understand customer behavior trends and inform them to develop new strategies
Meet spending and volume targets while also meeting CAC, ROAS, and LTVs goals
Constantly improve personalization, automation, and efficiency by enhancing the ad tech stack
Build, coach, and mentor a team of paid media associates and managers
WHAT WE LOOK FOR:
10+ years of experience in paid media acquisition marketing
5+ years of experience leading high-performance teams
5+ years of experience at technology companies in the SMB or Financial Services is a plus
Bachelor's Degree required / Advanced Degree preferred
A proven expert in successfully using paid media to generate demand for a high-growth business
Strong management presence and ability to guide directly and indirectly.
Top of their game regarding Performance / Digital Marketing (SEO, SEM, Display, Retargeting, Video, Paid Social, Affiliate) & Growth Analytics (Segmentation, Attribution and Data Modeling)
A proven performance marketing expert who keeps abreast of the latest tools, techniques, & ad technologies and is well-versed in top paid platforms (e.g., Google Ads, Meta Ads Manager, LinkedIn Ads, Programmatic DSPs, Video, Audio, etc.)
Working knowledge of marketing analytics and testing platforms (Google Analytics, CDPs, Optimizely, etc.) to drive creative, landing page, and conversion rate optimization programs
A high level of expertise in analyzing user funnels and surfacing growth opportunities
Strong analytical & performance optimization skills
Expertise with business intelligence and analytical tools (e.g., Tableau)
Hands-on experience with SQL and customer data/segmentation a plus
Able to work in a fast-paced environment, cross-functional environment under tight deadlines
Highly effective communicator (both written and verbal) who interacts with clarity and purpose, proactive, and who has experience interacting at all levels of the organization
A process-driven person who has effectively managed and executed complex, multi-layer work streams in a matrix organization
Strategic thinker who understands the big picture but can also manage the tactical details
Strong hands-on, multi-tasking project management skills with a team-player mentality
Passion for Bluevine, its mission, and experience marketing to small businesses
New Hire Base Salary Range: $128,000.00 to $156,800.00
This role is also eligible to earn annual performance-based incentive compensation in the form of a cash bonus.
BENEFITS AND PERKS - for employees located in the US
Excellent health coverage and life insurance benefits
401K with an immediate 3% company match
PTO, Company Holidays, and Flexible Holidays
Company-sponsored Mental Health Benefits, including 1:1 therapy
Over $1,000 annually for a wellness benefit of your choice
Monthly WFH stipend
Generous, paid parental leave covering up to 16 weeks
Access to financial coaches and education sessions
Free commuter benefits - Caltrain passes for San Francisco employees and a monthly parking allowance
Weekly catered lunches and fully stocked kitchen pantries
Community-based volunteering opportunities