Director, Customer Support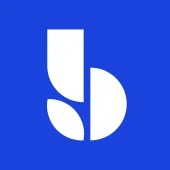 BlueVine
Customer Service
Salt Lake City, UT, USA
Posted on Saturday, October 7, 2023
About Bluevine
Bluevine is on a mission to enable a better financial future for small business owners through innovative banking solutions designed just for them. By combining best-in-class technology with advanced security and a deep understanding of the small business community, we deliver end-to-end banking and lending products that empower always-on entrepreneurs to grow their businesses with confidence.
As a dynamic company with massive potential, we're backed by leading investors such as Lightspeed Venture Partners, Menlo Ventures, 83North, Citi Ventures, and nearly 9 years of proven success. Since launching in 2013, we have grown exponentially, amassing over 400,000 customers across all 50 states and a global team of more than 500 people. Our passion is driven by purpose: to give small businesses the tools they need to succeed and we're just getting started.
All of this begins with our team who are driven by collaboration, problem-solving, and learning and growing together. With a commitment to innovation and community impact, our mission is to help every small business—and every team member—thrive. Join us! #LI-Hybrid
About the Role
Bluevine is looking to add an experienced and strategic Director of Customer Success who will assist in setting and executing against our Customer Success strategy while leading teams in our Customer Success Organization that support multiple products. The Director of Customer Success will be responsible for ensuring we deliver great customer experiences that scale while effectively managing operational costs. We need someone who is operationally-focused and adept at connecting and communicating trends cross-functionally with clear metrics, feedback, and stories. You will work closely with peers across the entire organization to build, scale, and maintain a best-in-class operation across all of our geographic locations (US and India). We are looking for someone who is energetic, self-motivated, and ready to step up to the challenge of helping build an organization that is crucial to our business and the small business owners we serve.
What You'll Do
Manage multiple teams of front-line managers while designing and driving strategic improvements to scale processes, services, and systems to enable the team to reduce operating expenses, while achieving SLA targets, customer experience metrics, and growth goals.
Implement best-in-class customer support practices that help scale the organization, and ensure team members can efficiently and effectively support multi-product customers while reducing operational costs.
Establish a culture of accountability and execution by setting clear performance expectations and operating routines.
Effectively identifies and diagnoses operational issues and implements appropriate solutions; such as team alignment, strategic planning, process improvement, change management, coaching, talent development, retention, and engagement strategies.
Creates an inclusive environment that encourages maximum individual and team effectiveness; provides strong, dynamic mentor, develops, and guides employees to deliver upon customer engagement and key performance indicators effectively.
Manages projects to ensure successful delivery (on time, within budget, meeting agreed-upon success criteria, etc.) by establishing clear goals, accountability, and alignment of resources.
Partner closely with other department leaders, including but not limited to teams like Marketing, Legal/Compliance, Product, HR, and Bank Partners to drive initiatives forward.
Provide reports and predictions to Bluevine's executive team and financial partners.
Support BlueVine cultural initiatives such as recognition programs, engagement activities, diversity and inclusion, and community involvement, etc.
Shift seamlessly between the role of player and coach as the organization grows by answering calls, chat, emails, and resolving escalations.
What We Look For
Bachelor's degree or equivalent a plus.
5+ years leading a financial services Customer Support Organization, preferably at a banking, credit card or payment processing organization.
8+ years of experience in banking operations or financial services.
4+ years of experience managing 3-5 Customer Support/ Customer Success managers.
Must be able to work in a hybrid environment - In-office 2 days a week and at-home 3 days a week.
Work from home environment that has reliable internet access - 100 mbps
People-focused leader with proven ability to build creative, collaborative teams, develop people, and link performance to overall business goals.
Strong knowledge of the current banking regulatory environment, payments, contact center trends/solutions.
Ability to analyze and simplify complex issues with strong attention to detail; identify and drive strategic solutions.
Assertive self-starter, with exceptional professional verbal/written skills, who is highly organized and able to work independently to finish assigned projects.
Analytical and detail oriented; quick-thinker, fast learner, problem solver.
Strong work ethic—gets things done within a strict time frame.
Ability to articulate technical concepts/requirements clearly and succinctly.
Advanced project management skills a plus.
BENEFITS AND PERKS - for employees located in the US
Excellent health coverage and life insurance benefits
401K with an immediate 3% company match
PTO, Company Holidays, and Flexible Holidays
Company-sponsored Mental Health Benefits, including 1:1 therapy
Over $1,000 annually for a wellness benefit of your choice
Monthly WFH stipend
Generous, paid parental leave covering up to 16 weeks
Access to financial coaches and education sessions
Free commuter benefits - Caltrain passes for San Francisco employees and a monthly parking allowance
Weekly catered lunches and fully stocked kitchen pantries
Community-based volunteering opportunities