Account Executive, Banking Sales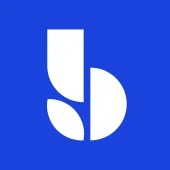 BlueVine
Sales & Business Development
Jersey City, NJ, USA
Posted on Monday, September 25, 2023
About Bluevine
Bluevine is on a mission to enable a better financial future for small business owners through innovative banking solutions designed just for them. By combining best-in-class technology with advanced security and a deep understanding of the small business community, we deliver end-to-end banking and lending products that empower always-on entrepreneurs to grow their businesses with confidence.
As a dynamic company with massive potential, we're backed by leading investors such as Lightspeed Venture Partners, Menlo Ventures, 83North, Citi Ventures, and nearly 9 years of proven success. Since launching in 2013, we have grown exponentially, amassing over 400,000 customers across all 50 states and a global team of more than 500 people. Our passion is driven by purpose: to give small businesses the tools they need to succeed and we're just getting started.
All of this begins with our team who are driven by collaboration, problem-solving, and learning and growing together. With a commitment to innovation and community impact, our mission is to help every small business—and every team member—thrive. Join us! #LI-Hybrid
ABOUT THE ROLE
Bluevine is looking for an Account Executive with a strong consultative sales background and winning attitude to join our Banking Sales Team. In this role, you will sell SMB owners on Bluevine's banking offering by helping them explore, evaluate, and adopt Bluevine as their new primary checking account and financial management platform. Success in this role requires exceptional sales skills, a deep understanding of SMB needs and pain points, and a strong self-starter orientation. This role is fundamentally about building meaningful relationships that empower SMB owners to switch to Bluevine as their primary financial management hub. If you are a highly motivated achiever who can navigate the complex needs of small businesses, this role offers an unparalleled chance to make a significant impact in a high-growth, fast-paced environment.
WHAT YOU'LL DO
Grow the number of SMB owners using Bluevine's banking platform through high-quality consultative selling and proactive engagement via outbound calling. Meet monthly quota with customer needs at the forefront
Foster strong relationships with prospective customers during the early stages of their Bluevine experience, develop rapport and sales influence
Conduct a thorough needs analysis to pinpoint customer challenges, translating our features into palpable benefits that make the ROI irresistibly clear
Deliver individualized product walkthroughs across our comprehensive suite, including business checking, bill pay, cards, and lending solutions, facilitating quick adoption and customer success
Support business owners throughout their evaluation and trial of Bluevine's offering to ensure the best outcome possible for the customer. Capture, resolve, and learn from customer objections and feedback to continually refine your sales strategies
Employ savvy time management and prioritization strategies to maintain an efficient and impactful sales pipeline.
Drive ongoing customer interactions aimed at feature adoption, platform utilization, and revenue growth.
Achieve the ambition goals set for you by learning how to effectively convey value to our prospects & customers and by looking for ways to work more efficiently through time management and suggesting opportunities to improve our sales process
Contribute to shaping Bluevine's sales playbook through identifying best practices and suggesting enhancements to our sales methodologies
WHAT WE LOOK FOR
Experience: 3+ years of inside sales targeted at SMB owners, preferably in the FinTech or SaaS sector. Consistent performance in the top 25% is a must.
Passion for Empowerment: A genuine enthusiasm for enabling business owners to simplify operations, save time & money, and spur growth through cutting-edge financial tools
Consultative Sales Skills: Proven experience in driving conversion across multi-stage sales cycles with business customers of varying size and complexity
Strong Pitch & Presentation Skills: Exceptional ability to demonstrate products and link solutions to specific customer needs and pain points, articulate ROI
SMB Acumen: A deep understanding of the priorities and preferences of small business owners in the realm of financial management
Teamwork & Adaptability: Quick thinking, fast learning, and an aptitude for collaborative success
Self-Management: Excellent time management skills, ability to work hard and smart
Communication: Outstanding verbal and written communication capabilities
Drive: An entrepreneurial mindset fueled by a relentless pursuit of impact and results
Educational Requirements: Bachelor's degree is required
New Hire On-Target Earnings (i.e. Base Salary plus Commissions, if achieved) Range: $100,800-$155,300
BENEFITS AND PERKS - for employees located in the US
Excellent health coverage and life insurance benefits
401K with an immediate 3% company match
PTO, Company Holidays, and Flexible Holidays
Company-sponsored Mental Health Benefits, including 1:1 therapy
Over $1,000 annually for a wellness benefit of your choice
Monthly WFH stipend
Generous, paid parental leave covering up to 16 weeks
Access to financial coaches and education sessions
Free commuter benefits - Caltrain passes for San Francisco employees and a monthly parking allowance
Weekly catered lunches and fully stocked kitchen pantries
Community-based volunteering opportunities