Director of Sales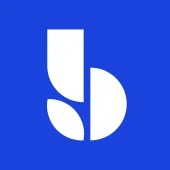 BlueVine
Sales & Business Development
Jersey City, NJ, USA
Posted on Saturday, September 16, 2023
About Bluevine
Bluevine is on a mission to enable a better financial future for small business owners through innovative banking solutions designed just for them. By combining best-in-class technology with advanced security and a deep understanding of the small business community, we deliver end-to-end banking and lending products that empower always-on entrepreneurs to grow their businesses with confidence.
As a dynamic company with massive potential, we're backed by leading investors such as Lightspeed Venture Partners, Menlo Ventures, 83North, Citi Ventures, and nearly 9 years of proven success. Since launching in 2013, we have grown exponentially, amassing over 400,000 customers across all 50 states and a global team of more than 500 people. Our passion is driven by purpose: to give small businesses the tools they need to succeed and we're just getting started.
All of this begins with our team who are driven by collaboration, problem-solving, and learning and growing together. With a commitment to innovation and community impact, our mission is to help every small business—and every team member—thrive. Join us! #LI-Hybrid
About the Role
Bluevine is seeking a hands-on sales leader to help us grow our banking sales team and scale our high-impact sales operating model. As the Director of Sales for Bluevine Banking you'll drive revenue growth for the company through operational leadership of the sales team, increasing sales effectiveness and growing the team to maximize impact. You'll lead a dynamic group of Sales Managers, Account Executives (AEs), and Sales Development Representatives (SDRs) focused on helping business owners save time and money by adopting Bluevine's Banking offering (Business Checking, Cards, Bill Pay, Expense Management, etc.). With your deep sales experience, operational finesse and creative ingenuity, you'll not just meet targets but help build a world class sales team that is key to the company's go-to-market engine. If you're the kind of leader who loves the art and science of sales, who can pivot effortlessly between strategy and frontline action, and who thrives on creative challenges, then this role is for you.
WHAT YOU'LL DO:
Lead high-performing sales team to grow sales revenue by delighting our SMB customers and driving adoption and usage of Bluevine Banking and related features
Drive winning sales culture & operating rhythm rooted in data-driven decision-making, coaching, and accountability. Take charge of day-to-day sales operations to ensure a well-coordinated, focused, and productive sales environment. Conduct regular team meetings and drive alignment and motivation
Own front-line sales performance. Track and monitor results, deeply understand drivers, hold managers and sellers accountable for delivering on quota and related KPIs. Share results within the team and across the organisation. Support managers in coaching & skill building to up-level sales talent and maximize team results
Increase sales effectiveness by continuously refining our sales playbook that empowers sellers to secure and expand customer relationships and maximize ROI. Develop sales pitches and messaging for use by the team, in partnership with Sales Enablement. Identify and implement best practices across the team
Refine sales process & pipeline management, implement best-in-class sales process methodologies and pipeline management techniques, and ensure their effective adoption across the sales teams
Grow our talent by recruiting, onboarding and mentoring high performing sellers and ensure robust career pathing and trajectory to retain top performers
Build foundation to scale: Collaborate closely with Sales Operations to construct a scalable and sophisticated infrastructure capable of handling increased sales complexity.
Maximize Revenue: Execute strategic sales initiatives to accelerate revenue growth and operational efficiency
WHAT WE LOOK FOR:
7+ years of relevant sales experience in FinTech/SaaS, with a proven track record of success
3+ years of sales management experience, ideally focused on SMBs
Track record of exceeding team sales quota
Proven ability to create scalable processes for a growing sales team
Familiarity with Salesforce.com, Outreach and other sales tech fostering a data-driven sales culture
Superior leadership and management skills that include communication, excellence, transparency, collaboration and mentoring
Strong analytical skills, ability to work through quantitative and qualitative problems
Strong written and verbal communication skills, ability to present strategy and results
A Bachelor's Degree; an MBA is highly desirable
New Hire Base Salary Range: $203,800-$254,700
This role is also eligible to earn annual performance-based incentive compensation in the form of a cash bonus.
BENEFITS AND PERKS - for employees located in the US
Excellent health coverage and life insurance benefits
401K with an immediate 3% company match
PTO, Company Holidays, and Flexible Holidays
Company-sponsored Mental Health Benefits, including 1:1 therapy
Over $1,000 annually for a wellness benefit of your choice
Monthly WFH stipend
Generous, paid parental leave covering up to 16 weeks
Access to financial coaches and education sessions
Free commuter benefits - Caltrain passes for San Francisco employees and a monthly parking allowance
Weekly catered lunches and fully stocked kitchen pantries
Community-based volunteering opportunities