Senior Manager, Underwriting Strategy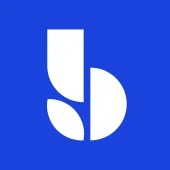 BlueVine
Salt Lake City, UT, USA
Posted on Tuesday, September 12, 2023
About Bluevine
Bluevine is on a mission to enable a better financial future for small business owners through innovative banking solutions designed just for them. By combining best-in-class technology with advanced security and a deep understanding of the small business community, we deliver end-to-end banking and lending products that empower always-on entrepreneurs to grow their businesses with confidence.
As a dynamic company with massive potential, we're backed by leading investors such as Lightspeed Venture Partners, Menlo Ventures, 83North, Citi Ventures, and nearly 9 years of proven success. Since launching in 2013, we have grown exponentially, amassing over 400,000 customers across all 50 states and a global team of more than 500 people. Our passion is driven by purpose: to give small businesses the tools they need to succeed and we're just getting started.
All of this begins with our team who are driven by collaboration, problem-solving, and learning and growing together. With a commitment to innovation and community impact, our mission is to help every small business—and every team member—thrive. Join us! #LI-Hybrid
About this role
We are looking for a highly motivated Senior Manager to lead our underwriting team. This senior manager candidate will play a critical role in shaping Bluevine's underwriting strategy. The ideal candidate is someone who has grown in the credit underwriting and operations space and knows the ins and outs of commercial underwriting frameworks. This candidate should have a track record of managing high per. This candidate should have experience in leading and motivating high-performing teams. Candidates must be able to manage relationships with key internal partners and stakeholders and collaborate with remote teams effectively.
This position is responsible for overall commercial underwriting management and supervision of the commercial underwriting staff. We are seeking a self-motivated Manager with unique experience combining a strong aptitude in Underwriting and Financial Data Analysis. You should be a self-starter that can operate with limited supervision. who will review, underwrite, structure, and document credit decisions. The successful candidate will have expertise in identifying, gathering, and analyzing relevant information to assess credit risk, determine sources of repayment, create appropriate loan structures, approve/decline credit requests, and ensure compliance with applicable regulations, credit policy, and the company's credit philosophy in an effort to mitigate loss, delinquency and overall risk. You will be responsible for data-driven strategic initiatives as well as mentoring and coaching underwriters in accordance with established underwriting policies. You will manage your team's KPI while training and coaching junior team members. The person in this position will play an important role in looking for efficiencies in processes and workflow development/improvement for new and existing products and services while documenting departmental procedures.
What you'll do

Develop and lead underwriting strategy
Leading and managing the daily operations of the underwriting team
Developing and refining underwriting processes and procedures
Determine credit worthiness, approval and escalation amounts
Analyze application data including financial statements, bank statements, tax returns, credit card statements, business and personal credit reports
Lead Projects and delegate tasks based on junior staff members experience levels
Identify opportunities to enhance the Underwriting team's efficiency and develop strategies to implement them.
Assist in the development and implementation of the department's short- and long-term goals and objectives.
Collaborate with stakeholders cross-functionally to prepare reports, presentations etc.
Conduct ad-hoc reporting and other projects as assigned.
Maintain expert knowledge of compliance requirements, internal systems and all loan products that the company offers.
What we look for
10+ years in commercial underwriting, line of credit, loans, cards etc.
5+ years in a management capacity leading, influencing and motivating teams
Strong problem solving and analytical aptitude
Solid credit fundamentals in a commercial environment- Formal Credit Training a plus
Strong Judgment and analytical skills- be able to make quick decisions
Strong Interpersonal skills- Capable of building relationships with others to gain buy-in and influence
Strong project management skills- Ability to optimize and improve processes while overseeing all departmental projects, ensuring projects meet deadlines
Demonstrated process improvements
Proven ability to communicate effectively with executive management and stakeholders
Excellent Excel skills including formulas, graphs, and linked spreadsheets
Ability to establish specific objectives & goals, develop policies and procedures
Relates well to all levels of internal and external people; builds constructive and effective relationships; uses diplomacy and tact; can diffuse high-tension situations comfortably
Can effectively cope with change; can shift gears comfortably, handle risk and uncertainty
Drives business results through clear communication, empowerment and collaboration
Well-organized, extreme attention to detail and a self-directed individual
Strong work ethic, unquestionable integrity
BENEFITS AND PERKS - for employees located in the US
Excellent health coverage and life insurance benefits
401K with an immediate 3% company match
PTO, Company Holidays, and Flexible Holidays
Company-sponsored Mental Health Benefits, including 1:1 therapy
Over $1,000 annually for a wellness benefit of your choice
Monthly WFH stipend
Generous, paid parental leave covering up to 16 weeks
Access to financial coaches and education sessions
Free commuter benefits - Caltrain passes for San Francisco employees and a monthly parking allowance
Weekly catered lunches and fully stocked kitchen pantries
Community-based volunteering opportunities