Insurance Business Manager (VP)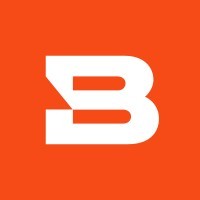 BitSight
Sales & Business Development
Boston, MA, USA
Posted on Wednesday, September 20, 2023
Bitsight is a cyber risk management leader transforming how companies manage exposure, performance, and risk for themselves and their third parties. Companies rely on Bitsight to prioritize their cybersecurity investments, build greater trust within their ecosystem, and reduce their chances of financial loss.
Built on over a decade of technological innovation, its integrated solutions deliver value across enterprise security performance, digital supply chains, cyber insurance, and data analysis.
We invented the cyber ratings industry in 2011

Over 3000 customers trust Bitsight

Over 750 teammates are dispersed throughout Boston, Raleigh, New York, Lisbon, Singapore, Argentina, and remote
As the leader in cyber risk management, we are looking for a Business Manager to lead the go-to-market (GTM) and strategic business development efforts for our Insurance Business Unit ("BU"). The Insurance BU provides cyber insurance carriers, brokers and reinsurers with data, analytics and workflows to make strong underwriting decisions, manage exposure in their portfolios, and reduce accumulation and other risks. The cyber insurance market has exploded in recent years, and Bitsight is helping insurance companies grow their businesses with predictability, and provide a valuable service to their customers.
The Business Manager is responsible for achieving the Business Unit sales and network effect goals. The Business Manager manages three direct reports, including an account executive, an account manager, and a risk control lead. The Business Manager also coordinates efforts with marketing and product management to develop a cohesive go to market approach, aligned to the business unit strategy.
Responsibilities
Assess the cyber insurance market landscape and trajectory to create a strategy and go to market plan for the business unit

Strategy and go to market plan should align with Bitsight business goals and tie upwards to Bitsight strategy and plans

Strategy and go to market plan should flow downwards to connect to sales and marketing objectives and plans within the BU


Drive strategic business development efforts from our Insurance BU in order to accomplish corporate goals


Drive retention and expansion within our largest insurance customers

Bitsight works with many of the top 20 cyber insurance carriers in the world who require changing solutions in a dynamic market.

The business manager is responsible for developing strong relationships between Bitsight and the customer, navigating complex contractual agreements and retaining and growing these key customers


Drive new customer acquisition within key segments

Generate new customers and ARR within the key market segments aligned to Bitsight's strategy


Lead a customer-facing team consisting of an account executive, an account manager, and a risk control lead. Align the group toward the business unit objectives.

Organize and manage the team to operate as a cohesive group aligned around hitting objectives.

Collaborate with sales leadership to design sales incentives to achieve the outcomes we want.

Maintain tracking of key metrics such as network volume, lead generation, opportunity and pipeline generation, deals won, and retention metrics.

Maintain an accurate and up to date forecast for new, expansion, and renewal revenue.

Analyze the business regularly to understand drivers and trends that will allow us to continuously improve effectiveness


Lead the cross-functional Business Unit group in line with the BU strategy to achieve the BU goals

Exercise leadership without authority in cases when leading the cross-functional business unit group consisting of sales, marketing, customer success, product and engineering

Deliver quarterly business unit updates the inform executives and other leaders in the company about the business's performance and direction


Operate as a public face of Bitsight's insurance business, meeting with customers and prospects and participating at industry events

Establish relationships with executives in key accounts

Identify opportunities to further our partnerships, and work with the sales and partnership teams to drive these forward to the extent they are aligned with our strategy

Participate in select industry events to drive awareness of Bitsight as a key player in cyber risk management for cyber insurers and brokers.
Skills and characteristics of a strong candidate:
Cross-functional collaboration - The role of Business Manager requires strong cross-functional collaboration, in many cases without direct reporting authority. The ability to establish the vision necessary to achieve company goals, effectively communicate the vision and strategy to others and then lead a cross-functional team to achieve the vision is a requirement of the position.

Team Management - Experience managing people, both directly and indirectly (via a matrix structure), is required.

Sales and Account Management Expertise - The Business Manager is responsible for leading the team to hit revenue targets for the business unit. In many cases the Business Manager will need to take a lead role in sales engagements.

Industry Expertise - This role interfaces regularly with customers, prospects and influencers in the cyber insurance industry. Requires knowledge and experience in how insurance carriers, brokers and reinsurers operate within the ecosystem. Must understand how insurance companies perform underwriting, risk control and portfolio management.

Go-to-market Collaboration - Requires leadership, planning, and very strong collaboration with the go-to-market (Sales, Account Management, Marketing and Customer Success) teams in the full business lifecycle: (a) communicating with customers to understand how to improve existing, or create new, functionality to serve customer needs ; (b) creating pricing and packaging based on customer needs and value maximization; (c) communicating business vision and product roadmaps for customers and internal audiences; (d) enabling go-to-market teams with the necessary customer needs framework in order to be able to effectively qualify opportunities and close transactions based on value; (e) identifying leading indicators to help allocate resources to improve net retention via both improved renewal rates and increased expansion (upsell and cross-sell); and (f) addressing emerging issues with customer-facing teams in order to solve customer problems.

Business Analytics - A firm grasp of business analytics is needed in order to be able to use data in order to improve business decision making. This includes (among other things): (a) ongoing analysis of total addressable market and serviceable obtainable market; (b) segmentation analysis to help improve investments in go-to-market resources; (c) correlation analysis to identify early indicators of key business metrics such as renewal rate and expansion; and (d) analysis of impact of pricing and packaging on metrics such as ASP and sales velocity.

Presentation Skills - Strong presentation skills are required. Must be able to span the full range from detailed product specification to Board-level strategy. Must be able to present effectively to customers.

Culture - The Business Manager is a "keeper of the culture" at BitSight and will lead culture development and collaboration within the Insurance BU. They will be humble and engage with people with vulnerability and trust. They will be willing to take on productive "mining for conflict" in order to improve the ability of the team to commit to decisions. And they will set a good example that others will want to follow.
The Behaviors That You Bring:
Integrity – You have a customer-centric attitude and commitment to doing what is right for BitSight, our business partners, and internal team members

Natural Curiosity – You are a team player and a continuous learner. You share your knowledge with the team, embrace new learning opportunities, and search for ways to improve our operations

Empowerment – You demonstrate organizational skills, the ability to manage priorities, deadlines, and troubleshoot issues independently; you take ownership of business problems

Excellence – Your detail-oriented approach leads to quality processing results and your communication skills allow you to communicate effectively with internal team members

Results Driven – You learn quickly, collaborate with others, and share your ideas for improving our service
Experience:
10+ years of experience in combination of sales leadership or leadership in the insurance with a capacity for selling and leading sales organizations.

Experience and relationships in the insurance industry, preferably cyber insurance is a big plus.
Diversity. Bitsight is proud to be an equal opportunity employer. This means we do not tolerate discrimination of any kind and are committed to providing equal employment opportunities regardless of your gender identity, race, nationality, religion, sexual orientation, status as a protected veteran, or status as an individual with a disability.
Culture. We put our people first. Bitsight offers best in class benefits. We devote the same energy to nurturing our company's inclusive culture as we apply to serving our customers' needs. Working at Bitsight will give you the opportunity to fulfill your professional goals and expand your skills.
Open-minded. If you got to this point, we hope you're feeling excited about the job description you just read. Even if you don't feel that you meet every single requirement, we still encourage you to apply. We're eager to meet people that believe in Bitsight's mission and can contribute to our team in a variety of ways.
Additional Information for United States of America Applicants:
Bitsight also provides reasonable accommodations to qualified individuals with disabilities or based on a sincerely held religious belief in accordance with applicable laws. If you need to inquire about a reasonable accommodation, or need assistance with completing the application process, please email . This contact information is for accommodation requests only, and cannot be used to inquire about the status of applications.
Qualified applicants with criminal histories will be considered for employment consistent with applicable law.
This position may be considered a promotional opportunity pursuant to the Colorado Equal Pay for Equal Work Act.