Lab Technician, Compound Management (SF Bay Area)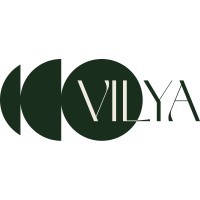 Vilya
South San Francisco, CA, USA
Posted on Friday, November 3, 2023
Vilya is a computational biotechnology company creating a novel class of medicines to precisely target disease biology. We believe computational approaches are an integral, if not foundational, component of drug discovery and development. Our platform is built on ground-breaking research in advanced computational approaches and taps into uncharted chemical space to design new molecular structures not found in nature.
Our molecules open the door to a brand-new class of medicine with enhanced drug-like properties. We are harnessing the power of our platform to go after previously impossible targets in an array of indications. Vilya's ultimate goal is to solve some of the most challenging unmet medical needs that exist today.
Our Vision: Harness a revolution in technology and biology to better human health
Our Mission: Build an independent, leading biotech company founded on intelligent drug design to cure the incurable
We are seeking a Lab Technician, Compound Management to work on weighing and preparing samples and aliquots for lab experiments, maintaining an accurate inventory of internal compounds and reagents, and to work across teams to provide hands-on support.
RESPONSIBILITIES:
Ability to follow basic Standard Operating Procedures (SOPs)
Weigh and prepare compounds for internal usage
Basic understanding of chemistry and materials science
Broad range of experience in experimental support, techniques and execution (including knowledge of safety rules and procedures)
Serve as an important liaison between chemistry and biology teams for compound transfer formatting, proper delivery for assays
Strong time management skills, knows how to be efficient in the laboratory, prioritize objectives, and record experiments in an electronic lab notebook in a timely manner
Effective communication and collaboration with all members of the Vilya team
Excellent troubleshooting skills and perceptive problem solving capabilities
Contribute to the organization of the synthesis lab including upkeep of lab instrumentation, supplies, day-to-day operations and adherence to EH&S rules and regulations
PREFERRED QUALIFICATIONS:
H.S. Diploma or equivalent with an interest in STEM to gain industry experience
Tech-Savvy with a willingness to delve into LIMS and automation instruments
Working proficiency with online laboratory inventory management systems (LIMS), including documentation
VILYA BENEFITS:
Opportunity to work in a disruptive startup with a talented, experienced, and growing team of dedicated individuals
401(k) plan with employer matching for contributions
Stock Options
Excellent medical, dental, and vision coverage
Open, flexible vacation policy
Support to attend professional conferences that are meaningful to your career growth
Monthly cell phone stipend
Access to onsite fitness center
Commuter benefits
Pay Range : $50-75k Annual (depending on experience)