Scientist - Screening (SF Bay Area)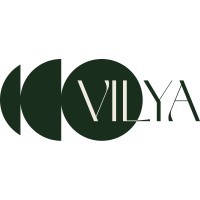 Vilya
South San Francisco, CA, USA
Posted on Tuesday, October 10, 2023
Vilya is a computational biotechnology company creating a novel class of medicines to precisely target disease biology. We believe computational approaches are an integral, if not foundational, component of drug discovery and development. Our platform is built on ground-breaking research in advanced computational approaches and taps into uncharted chemical space to design new molecular structures not found in nature.
Our molecules open the door to a brand-new class of medicine with enhanced drug-like properties. We are harnessing the power of our platform to go after previously impossible targets in an array of indications. Vilya's ultimate goal is to solve some of the most challenging unmet medical needs that exist today.
Our Vision: Harness a revolution in technology and biology to better human health
Our Mission: Build an independent, leading biotech company founded on intelligent drug design to cure the incurable
We are seeking a highly motivated Scientist to support our macrocycle discovery efforts. This individual will be responsible for performing screens, designing, and developing biochemical and cell-based assays as well as performing experiments to understand the mechanism of action of our lead compounds. You will be joining a biotech startup that has long-term stability due to significant funding, but whose drug discovery and development organization is very much in formation. A lot can change in this early and exciting phase, providing many opportunities for significant impact. You will work closely with a very talented team, learn a broad range of skills, and help shape Vilya's culture, strategic direction, and outcomes. Join us and help make a difference to patients!
RESPONSIBILITIES:
Develop and execute biochemical and cell-based assays with low to medium throughput using a variety of assay technologies
Design and develop assays for lead optimization and mechanism of action studies of our lead compounds
Ensure high quality data generation and data upload to the appropriate database
Ensure accurate and consistent recording of experimental methods, materials, and results Analyze experimental results, form conclusions, and recommend future experiments
Prepare written reports and presentations summarizing experimental and project status
Efficiently communicate data and plans to the broader biology and company teams
PREFERRED QUALIFICATIONS:
M.S. or Ph.D. in Cell Biology, Molecular Biology, or Biochemistry
Experience conducting low to medium throughput biochemical and cell-based screens using a variety of assay technologies
Experience with designing and developing biochemical and cell-based assays to support lead optimization and/or mechanism of action studies
Laboratory experience with a variety of techniques in Biochemistry, Cell biology and Molecular Biology such as enzyme assays, enzyme kinetics, ELISA assays, cell culture, Western blot, quantitative RT-PCR, etc.
Experience with liquid handling robotics will be advantageous
Experience in drug discovery, hit-to-lead process and matrixed team work
Excellent written and oral communication skills
Passion for making a difference in the world and scientific discovery
VILYA BENEFITS:
Opportunity to work in a disruptive startup with a talented, experienced, and growing team of dedicated individuals
401(k) plan with employer matching for contributions
Stock options
Excellent medical, dental, and vision coverage
Open, flexible vacation policy
Support to attend professional conferences that are meaningful to your career growth
Monthly cell phone stipend
Commuter benefits