Senior Manager, Regulatory Affairs Operations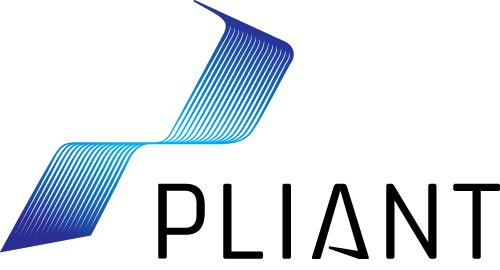 Pliant Therapeutics
Legal, Operations
San Francisco, CA, USA
Posted on Tuesday, April 4, 2023
Pliant Therapeutics is a public, clinical stage biopharmaceutical company focused on the discovery and development of novel therapies for fibrotic diseases. Founded by Third Rock Ventures with world-renowned academic thought leaders, Pliant is raising the bar to meet the unmet medical needs of physicians, patients and families impacted by fibrotic disease. The Company's focus is on mechanism-based intervention in the fibrotic process using small molecules.
The Company's lead product candidate, PLN-74809, is an oral, small molecule selective inhibitor of the αvβ1 and αvβ6 integrins that play a key role in multiple fibrotic pathways. PLN-74809 has received Orphan Drug Designation from the U.S. Food and Drug Administration in both idiopathic pulmonary fibrosis (IPF) and primary sclerosing cholangitis (PSC) and are currently in Phase 2a clinical trials for these indications. The company recently reported positive data from its Phase 2a trial in IPF and is currently ramping up activities in preparation for a late-stage clinical trial at worldwide sites.
Pliant has also developed PLN-1474, a small molecule, selective inhibitor of αvß1 for the treatment of nonalcoholic steatohepatitis, or NASH with liver fibrosis. Pliant is initiating a Phase 1 study for its third clinical program, PLN-101095, a small molecule, dual-selective inhibitor of αvß8 and αvß1 integrins, that is being developed for the treatment of solid tumors. The Company also has discovery and development programs in oncology and muscular dystrophies.
The Company is seeking passionate, creative, and dedicated individuals to join our team and contribute to our mission.
Description
Pliant is seeking a dedicated and creative regulatory operation professional to contribute to the Company's mission of helping patients with life-threatening fibrotic diseases. The position will be based in South San Francisco and will report to the Head of Regulatory Affairs. The position will be responsible for all regulatory submissions globally as well as ensuring regulatory systems.
Responsibilities
Manage regulatory submissions (e.g., INDs, CTAs, IMPDs, Protocols and Amendments, Safety Reports, DSURs, Annual Reports, Meeting Packages, FDA Correspondence, etc.) in accordance with applicable regulations
Maintain proper archival of all regulatory submission documents (US, EU, and ROW) and related correspondence
Until submission capabilities are brought in-house, serve as primary contact with external publishing vendor for planned regulatory submissions, communicating submission content and timelines
Create content plans for upcoming and in-progress regulatory submissions
Ensure completion of high-quality regulatory documents and submissions following regulatory guidelines and internal processes within expected timelines
Maintain and update the suite of regulatory document templates and provide training to authors and ongoing support to functional groups
Coordinate and supervise the QC of electronically compiled electronic submissions
Maintain Veeva RIM as Business Administrator and implement necessary changes to ensure continuity of submission contents, archive, correspondence, and commitment tracking
Collaborate with internal stakeholders and I.T. to maintain or improve Veeva RIM
Participates in the interpretation and implementation of new health agency guidelines and rules relevant to regulatory submissions
Ensure Pliant follows all regulatory technical guidance requirements for all submissions globally
Manage document lifecycle in eCTD
Contribute to development of process documentation including, SOPs, Work Instructions, and Best Practices related to Regulatory Operations
Contribute to the evaluation, testing and implementation of regulatory tools, systems, and technologies
Qualifications
To perform this job successfully, an individual must be able to perform each essential duty. The requirements listed below are representative of the knowledge, skill, abilities and prior experience required.
Bachelor's Degree in Life Science or other related discipline preferred with 6+ years of experience. Equivalent combination of education and applicable job experience may be considered
5+ years' experience within a regulatory publishing environment including hands on eCTD experience and broad industry standard systems knowledge
Expert knowledge of the eCTD structure and lifecycle management for INDs, CTAs, NDAs, and MAAs
Excellent interpersonal communication and organizational skills
Ability to multitask and work under pressure and tight deadlines
Ability to function effectively in a global scientific and cultural arena
Work independently under minimal supervision.
Experience with Veeva Vault RIM required; Veeva Vault certification, a plus
Proficient in using MS Office Suite, Adobe Acrobat and ISIToolBox, SharePoint, EndNote, Accenture StartingPoint Templates, and other relevant tools
Knowledge of applicable FDA, EU and ICH guidelines related to regulatory submissions, clinical trials and marketing applications
Continuous quality improvement mindset and attention to details
Must possess flexibility to work effectively within an environment that has quickly changing priorities and deadlines
Pliant requires all new hires to be fully vaccinated prior to the first date of employment (subject to any legally required exemptions).
The annual base salary for this role is $155,000 - $170,000. Individual pay may vary based on additional factors, including, and without limitation job-related skills, experience, work location and relevant education or training. Pliant's compensation package also includes benefits, equity, and annual target bonus for fulltime positions.