Clinical Trial Manager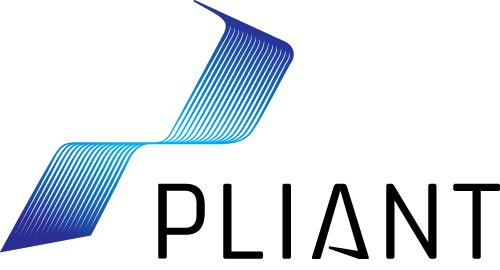 Pliant Therapeutics
San Francisco, CA, USA
Posted on Saturday, January 21, 2023
Pliant Therapeutics is a public, clinical stage biopharmaceutical company focused on the discovery and development of novel therapies for fibrotic diseases. Founded by Third Rock Ventures with world-renowned academic thought leaders, Pliant is raising the bar to meet the unmet medical needs of physicians, patients and families impacted by fibrotic disease. The Company's focus is on mechanism-based intervention in the fibrotic process using small molecules.
The Company's lead product candidate, PLN-74809, is an oral, small molecule selective inhibitor of the αvβ1 and αvβ6 integrins that play a key role in multiple fibrotic pathways. PLN-74809 has received Orphan Drug Designation from the U.S. Food and Drug Administration in both idiopathic pulmonary fibrosis (IPF) and primary sclerosing cholangitis (PSC) and are currently in Phase 2a clinical trials for these indications. The company recently reported positive data from its Phase 2a trial in IPF and is currently ramping up activities in preparation for a late-stage clinical trial at worldwide sites.
Pliant has also developed PLN-1474, a small molecule, selective inhibitor of αvß1 for the treatment of nonalcoholic steatohepatitis, or NASH with liver fibrosis. Pliant is initiating a Phase 1 study for its third clinical program, PLN-101095, a small molecule, dual-selective inhibitor of αvß8 and αvß1 integrins, that is being developed for the treatment of solid tumors. The Company also has discovery and development programs in oncology and muscular dystrophies.
The Company is seeking passionate, creative, and dedicated individuals to join our team and contribute to our mission.
Description
The Clinical Trial Manager is responsible for managing the day-to-day operations of assigned clinical studies to ensure completion per established project team goals and objectives. The CTM will report to a Senior CTM, Associate Director, or Director of Clinical Operations and will work closely with a cross-functional team in a fast-paced high growth environment team to ensure that clinical trials are conducted on time and budget, and in accordance with applicable GCP/ICH guidelines and other regulatory requirements. This is a hybrid position, with a 3 day in the office expectation (South San Francisco).
Responsibilities
Manage the day-to-day operations of assigned studies or specific study deliverables as directed by the program lead.
Manage clinical research organizations (CROs), central labs, and/or other vendors (eg, imaging, ECG, specialty labs) to ensure timely and quality deliverables.
Perform monitoring oversight, as needed.
Identify risks and mitigation strategies on assigned studies.
Implement appropriate systems, standards, and processes to ensure quality at the level of investigative sites, vendors, and data.
Oversee assigned studies through review of monitoring visit reports and Trial Master File QC reports.
Oversee the clinical aspects of timely data cleaning, data analysis and the availability of top line results; participate in data reviews.
Author, review and/or edit written summaries of data reports, presentations, training materials, study plans, study manuals (pharmacy, laboratory), and other study documents.
Develop investigator and site monitor training materials for study start-up and maintenance.
Review vendor work orders, change orders, and invoices and participate in accrual reviews to track the financial status of the study against budget.
Adhere to ICH Good Clinical Practice (GCP) guidelines and comply with company SOPs.
Qualifications
To perform this job successfully, an individual must be able to perform each essential duty. The requirements listed below are representative of the knowledge, skill, abilities and prior experience required.
Bachelor's degree required.
6 - 10 years of experience (3-6 years of vendor and CRO management) in support of clinical trials.
Excellent organizational and time management skills.
Attention to detail.
Effective communication and interpersonal skills.
Able to set priorities and juggle multiple demands.
Able to think critically and be a proactive problem-solver.
Ability to identify and provide solution to logistical problems.
Ability to efficiently perform multiple tasks and manage changing priorities.
Able to work independently while exercising initiative, flexibility and sound judgment.
Comfortable working with different levels of the company including senior level management.
Ability to read and understand regulatory documents and Standard Operating Procedures.
Demonstrated proficiency in Microsoft Word, PowerPoint and Excel.
Takes direction well.
Ability to operate in alignment with Pliant's values.
Pliant requires all new hires to be fully vaccinated prior to the first date of employment (subject to any legally required exemptions).
The annual base salary for this role is $145,000 - $160,000. Individual pay may vary based on additional factors, including, and without limitation job-related skills, experience, work location and relevant education or training. Pliant's compensation package also includes benefits, equity, and annual target bonus for fulltime positions.