Senior Director, Clinical Development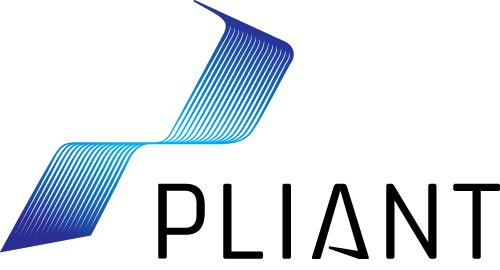 Pliant Therapeutics
Sales & Business Development
South San Francisco, CA, USA
Posted on Thursday, September 8, 2022
Pliant Therapeutics is a public, clinical stage biopharmaceutical company focused on the discovery and development of novel therapies for fibrotic diseases. Founded by Third Rock Ventures with world-renowned academic thought leaders, Pliant is raising the bar to meet the unmet medical needs of physicians, patients and families impacted by fibrotic disease. The Company's focus is on mechanism-based intervention in the fibrotic process using small molecules.
The Company's lead product candidate, PLN-74809, is an oral, small molecule selective inhibitor of the αvβ1 and αvβ6 integrins that play a key role in multiple fibrotic pathways. PLN-74809 has received Orphan Drug Designation from the U.S. Food and Drug Administration in both idiopathic pulmonary fibrosis (IPF) and primary sclerosing cholangitis (PSC) and are currently in Phase 2a clinical trials for these indications. The company recently reported positive data from its Phase 2a trial in IPF and is currently ramping up activities in preparation for a late-stage clinical trial at worldwide sites.
Pliant has also developed PLN-1474, a small molecule, selective inhibitor of αvß1 for the treatment of nonalcoholic steatohepatitis, or NASH with liver fibrosis. Pliant is initiating a Phase 1 study for its third clinical program, PLN-101095, a small molecule, dual-selective inhibitor of αvß8 and αvß1 integrins, that is being developed for the treatment of solid tumors. The Company also has discovery and development programs in oncology and muscular dystrophies.
The Company is seeking passionate, creative, and dedicated individuals to join our team and contribute to our mission.
Description
The Senior Director of Clinical Development will be based in South San Francisco, report to the SVP, Head of Clinical Development, and be accountable for medical excellence in the execution of Pliant clinical studies under his/her responsibility. The candidate will work in close cross-functional collaboration with Clinical Operations, Regulatory Affairs, Clinical Pharmacology, Program Management, Quality Assurance, Biometrics and Data Management, Pharmacovigilance and Clinical Research Organizations (CROs). The Senior Director will provide strategic input and support of early to late-stage clinical studies across multiple indications, develop state-of-the-art clinical plans that will create differentiation and significant value for Pliant, and work with key opinion leaders, principal investigators, and study sites to optimize study conduct and to position the Company as a partner of choice in the clinical research landscape. This role will be responsible for the safe execution of Pliant's clinical studies and manage and oversee study physicians and medical monitors.
Responsibilities
Provides medical oversight of Pliant's programs and works in close collaboration with the therapeutic-area specific clinical development leads and other key stakeholders
Responsible for conducting clinical studies in compliance with the protocol, interacting with principal investigators and responding to protocol/medical questions related to study design and the safe conduct of Pliant's clinical studies
Lead regular safety review meetings for Pliant's programs and is responsible for supervision of medical monitoring activities for Pliant's clinical programs
Support pharmacovigilance processes; review Serious Adverse Events (SAEs) and important medical events; review and sometimes author safety narratives and related regulatory reports (CIOMS, MedWatch)
Supervise ongoing safety surveillance of all clinical trials, including the implementation and oversight of electronic surveillance of core safety data
Participate as a standing and/or ad hoc member in various clinical sub-teams, support the clinical development team leads with cross-functional integration, coordination, and alignment to enable effective and efficient clinical development plan execution
Ensure that clinical studies are conducted in compliance with GCP, company SOPs, governing laws, and regulations; review outstanding clinical or GCP issues
Contribute to the design and development of clinical study protocols (Phases 1 to 3) from a concept sheet to a full protocol; participate in the review and finalization process with clinical operations, medical writing, regulatory affairs, clinical pharmacology, and other key cross-functional contributors
Oversee and participate in protocol training, produce relevant training materials, and represent clinical development in investigator meetings
Coordinate with the study team to review and approve study processes
Participate in the development of clinical responses to protocol questions by healthy authorities, independent review boards and ethics committees, in collaboration with regulatory affairs and/or clinical operations
Collaborate with clinical teams to measure and monitor study progress against objectives and plans across the different programs
Ensure that all clinical studies are conducted within timeline, budget, and quality specifications
Review study data outputs to provide the most comprehensive clinical interpretation, for interim and final study reporting
Participate in the development and implementation of scientific communication and publication strategies for ongoing and completed studies
Engage with principal investigators and key opinion leaders at advisory boards, major medical meetings, congresses, and other scientific events
Collaborate cross-functionally in the development of clinical sections of investigator brochures (IB), annual safety reports, IND and IMPD updates
Qualifications
To perform this job successfully, an individual must be able to perform each essential duty. The requirements listed below are representative of the knowledge, skill, abilities and prior experience required.
M.D. degree with at least 5 years of clinical research and development experience within the pharmaceutical/biotech industry, and with at least 2 years at the director level preferred
Previous experience as Medical Monitor in Phase 1-3 studies
Experienced in MedDRA coding, review of concomitant medications and protocol deviations, safety reviews and use of safety monitoring software, signal detection, etc.
Clinical development experience in an industry setting ranging from Phases 1 to 4, including first-in-human and pivotal studies
Experience with rare diseases, and/or fibrotic diseases in the liver (e.g., PSC, PBC, NASH) and/or lung (e.g., IPF, ILD, cystic fibrosis) preferred
Experience with development of clinical study related documents (e.g., clinical trial protocols, Investigator's Brochures, clinical study reports)
Knowledge of clinical trial methodology, statistics, regulatory and compliance requirements governing clinical trials, including GCP
Experience in hiring, managing and developing direct reports for performance and growth strongly preferred
Pliant requires all new hires to be fully vaccinated prior to the first date of employment (subject to any legally required exemptions).
The annual base salary for this role is $325,000 - $345,000. Individual pay may vary based on additional factors, including, and without limitation job-related skills, experience, work location and relevant education or training. Pliant's compensation package also includes benefits, equity, and annual target bonus for fulltime positions.