Machine Learning Implementation Engineer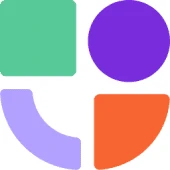 OfferFit
Software Engineering
Remote
Posted on Friday, June 9, 2023
OfferFit was founded by ex-McKinsey and BCG math PhDs, and we're funded by leading Silicon Valley VCs. OfferFit replaces A/B testing with automated experimentation, powered by self-learning AI. This allows lifecycle marketers to test & improve the performance of their campaigns much faster than before. Customers include leading brands like Brinks Home (leading home security company) and Engie (multinational electric utility), among many others.
Note for Applicants:
Data shows that men on average apply for a role if they meet 6/10 requirements while women often only do so if it's 10/10. We work hard to be clear and specific about what our roles require, and we encourage you to apply even if you don't check all the boxes! Applying gives you the opportunity to be considered and we look forward to reviewing your application!
Timeline: Please note that this job posting is not for immediate hire but rather an opportunity to submit an application for future consideration. Once you submit your application, your resume will be kept on file and our team will be in touch once this opening, or any additional openings that may match your background, become available. We appreciate your interest in OfferFit!
As our customer base continues to grow with the excitement around our product, we're looking to expand! Come join our Machine Learning Implementation Engineering team of creative technical experts who collaborate with customers to ensure their success with OfferFit!
In particular, you will:
Collaborate with customer Analytics/BI teams and OfferFit colleagues on implementations (use case definition, data integration, pipeline and ML model configuration, etc.)

Extend product capabilities by improving architecture and developing reusable data pipelines, APIs, and components

Work closely with the ML pipeline development team to improve self-learning (reinforcement learning) algorithms

Participate in determining OfferFit's product strategy and roadmap

Oversee the continuous support OfferFit provides customers to ensure their success
Technical Landscape:
Data Science/Back End: Python (Pandas, TF, FastAPI, Great Expectations), SQL

Web (not required for this role): JavaScript (Vue, Node.js), HTML, CSS

Architecture/DevOps: Kubernetes, Airflow, Terraform, GCP

Well-tested, type-hinted, documented, modular code and use pre-commit hooks, CI/CD, and issue tracking for development
Why is it great:
No toy datasets in notebooks — we're implementing AI pipelines in production at scale!
Be the face of the company, working alongside our customers to help them succeed.

Learn tons about data architecture, data science, and self-learning AI.

Work in a team that not only talks the talk of development best practices, but walks the walk — unit & integration tests, modular design, CI/CD, pair programming, code reviews — the works.

Join OfferFit's fast-paced, supportive, and professional team. We make sure all of our team members are empowered and receive great mentorship and coaching.
Who's a Fit:
Exceptional coder

: you write clean, object-oriented code; you care about good design and terse, testable APIs

Tinkerer

: you regularly explore and learn new technologies and methods

Entrepreneurial

: you proactively identify opportunities and risks, work around obstacles, and always seek creative ways to improve processes and outcomes

Structured and organized

: you can structure a plan, align stakeholders, and see it through to execution

Clear communicator: you are able to express yourself clearly and persuasively, both in writing and speech
OfferFit is committed to a diverse and inclusive workplace. OfferFit is an equal opportunity employer and does not discriminate on the basis of race, national origin, gender, gender identity, sexual orientation, protected veteran status, disability, age, or other legally protected status.