Senior Manager, Sales Development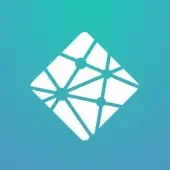 Netlify
Sales & Business Development
Remote
Posted on Tuesday, November 14, 2023
About the Team:
Netlify's vision is to build a better web. To get there, we aim to unite the Jamstack ecosystem to create the best developer experience for that web. More than 4M businesses & developers worldwide use Netlify to build, run, and scale modern web experiences ranging from major ecommerce sites to SaaS applications, marketing sites, and everything in between.
SDRs are the face of Netlify when it comes to engaging with enterprise prospects, and we are looking to hire the best coach and leader for them. Reporting to our Senior Director of Sales, you will be responsible for building out a team of highly motivated, energetic sales professionals who take pride in building pipeline for the new business team. In addition to coaching and inspiring the team, you will design scalable processes to help predictably generate revenue pipeline for the business, as well as help SDRs serve as a talent pipeline for Netlify.
What You'll Do:
Be the front-line coach helping BDRs produce top-tier outreach, and coach them at every opportunity
Build out scalable outreach processes to establish and spread best practices, as well as improve each SDRs capacity
Own metrics for the team performance, and scope out projects to improve team efficiency
Establish and document best practices to help SDR and AE pairings operate at maximum capacity
Serve as an advocate for the BDR team within cross-functional initiatives, and lead projects to up-level the team
Formalize pathways to help BDRs understand where they are in their career paths, and how to take the next step
Review our hiring processes to date, and take ownership over the process as you look to hire the next generation of SDRs
What You'll Bring:
Been there, and done that. We'd love for someone who can relate to the challenges that come with being an BDR with several years of experience managing and leading teams.
Excitement for recruiting with a thoughtful approach to team planning, building, and development
An extensive history of developing scaleable and dependable outbound strategies, emphasizing strategy, metrics, and ongoing refinement.
Well versed in motivating and inspiring teams to surpass targets through effective coaching and mentoring.
Metrics oriented with a clear understanding of how to measure the inputs to achieve desired outcomes and proficient in building a good framework for optimization.
Leads with empathy, and can build trust while still holding teammates to a high level of excellence.
Familiarity with the tools of the trade (Salesforce, Outreach, Gong, ZoomInfo, SFDC, Sales Navigator).
Growth Mindset. It is easy to focus on growing those you lead, but we need someone focused on growing themselves. We've built a team focused on feedback, and we want someone who seeks it as much as they deliver it.
Organization skills. We're a fully distributed team so between onboarding and our playbooks, we will need to write things down to document best practices, and set up the systems necessary to keep them up to date
Applying
Not sure you meet 100% of our qualifications? Please apply anyway!
When applying please include:
A resume or short listing of your job history & skills (link to a LinkedIn profile would be fine). We appreciate a cover letter explaining why you would enjoy working in this role at Netlify to get to know you a bit better, though this is not required and will not impact your application. Our mission is to "build a better web" and that cannot be done without a diversity of skill sets, backgrounds and thoughts.
About Netlify
At Netlify, we're on a mission to build a better web by making it easier than ever to build, deploy, and scale web applications. We are a Series D company with a $2B valuation and have raised over $200M from investors such as Andreessen Horowitz, Kleiner Perkins, EQT, Bessemer, BOND and Menlo Ventures. As a globally distributed organization, we aim to create a company culture where the best idea can come from anywhere and strive to be thoughtful, caring, and collaborative in our work within and across teams. To learn a bit more about our team and who we are, make sure to visit our About page.
At Netlify, we are committed to equal pay for equal work. Netlify anchors our compensation philosophy on a market-based approach, therefore salary ranges may differ depending on the cost of labor in a particular location.Our base compensation for this role is targeted at $108,000 - $146,000 for most US-based locations. Because this role is eligible to participate in Netlify's commission plan, it is common for employees in this role to receive total on-target earnings of $216,000 to $292,000.Candidates based outside of the US or in premium markets such as New York City, San Francisco, Los Angeles, Boston, Seattle, and Austin should consult with their Talent Acquisition partner regarding location-based ranges, as it may be higher or lower than the average US range listed. The starting pay will be determined based on multiple factors, including expertise and skills, market demands, experience, internal equity, and applicable geographic location. The salary provided is in addition to robust benefits and participation in Netlify's equity plan. These compensation packages and ranges are subject to change and may be modified in the future. Your Talent Acquisition partner will be available to answer any questions during the hiring process.