Director, Direct Mail Marketing Operations & Analytics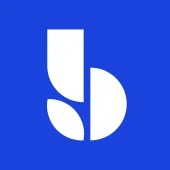 BlueVine
Marketing & Communications, Operations, Data Science
Jersey City, NJ, USA
Posted on Friday, October 6, 2023
About Bluevine
Bluevine is on a mission to enable a better financial future for small business owners through innovative banking solutions designed just for them. By combining best-in-class technology with advanced security and a deep understanding of the small business community, we deliver end-to-end banking and lending products that empower always-on entrepreneurs to grow their businesses with confidence.
As a dynamic company with massive potential, we're backed by leading investors such as Lightspeed Venture Partners, Menlo Ventures, 83North, Citi Ventures, and nearly 9 years of proven success. Since launching in 2013, we have grown exponentially, amassing over 400,000 customers across all 50 states and a global team of more than 500 people. Our passion is driven by purpose: to give small businesses the tools they need to succeed and we're just getting started.
All of this begins with our team who are driven by collaboration, problem-solving, and learning and growing together. With a commitment to innovation and community impact, our mission is to help every small business—and every team member—thrive. Join us! #LI-Hybrid
Position Overview:
We are looking for a highly skilled and experienced Senior Marketing Analytics Professional with over 10 + years of expertise in direct mail marketing operations and analytics, including direct mail list modeling and program optimization within financial services.
The ideal candidate will be a self-starter, results-driven, and have a proven track record in Direct Mail operations and optimization, demonstrating their ability to drive data-driven and deliver measurable results. They will be adept at translating analysis and results into digestible insights and actionable content.
This position is both strategic and execution. Strength in both and the ability to flex back and forth is critical. The candidate will be responsible for direct mail channel analysis, reporting, insights, and attribution. They will be adept in multi-channel measurement framework & infrastructure (especially Direct Mail) to understand the efficacy of marketing strategies, developing data-driven customer insights to help shape growth strategy, funnel optimization, cross-sell, and forecasting customer financial & usage metrics to help inform budget, spend, and return on investment. They will also be responsible for building an operating rhythm with the Marketing organization, Bluevine's business units and their general managers, and cross-functional partners, including Data Science, Data Operations, Risk, Product, BizOps, Finance, and third-party data providers and other vendors.
The successful candidate is a strategic, data-driven, and action-oriented with sharp business acumen, familiarity with financial services, and deep experience in Direct Mail operations and optimization of mail models.
Key Responsibilities:
Direct Mail Analytics & Optimization:
Partner with the Direct Mail marketing team to develop impactful and productive Direct Mail campaigns leveraging data modeling, targeting, segmentation, and multi-variant testing (including creative optimization).
Work closely with Data Science, Risk, and external vendors to create and optimize mail models.
Ensure we develop and maintain the data infrastructure required for successful Direct Mail execution and constant refinement, working with key technical partners, including Data Operations
Analyze historical campaign data to identify trends and insights, using statistical techniques to improve targeting and response rates.
Implement A/B testing and other experimentation methodologies to refine Direct Mail strategies continually.
Collaborate with cross-functional teams to ensure seamless execution and alignment with business goals.
Stay up to date with industry trends and best practices.
Multi-channel Attribution:
Understanding paid media channels, including search, display advertising, social, local radio, TV/Cable, and streaming media advertising.
Monitor multi-channel campaign performance, analyzing key performance indicators to identify opportunities for improvement.
Develop and implement strategies to maximize ROI from multi-channel spend.
Stay current with industry trends and best practices
Exhibit a deep understanding of best practices around attribution, with a clear view of ideal attribution methodology and implementation in a multi-channel environment (Paid, organic, social, DM, radio).
Drive the evolution of our attribution approach to a multi-touch framework, leaning on your rich conceptual understanding and working closely with technical partners, including Data Operations and Data Science, to execute the strategy effectively
Data Analysis, Reporting & Insights:
Ensure that your analysis appropriately accounts for channel and program attribution and reflects a deep understanding of whole funnel and multi-channel analytics
Utilize advanced analytics tools and techniques to extract actionable insights from large datasets.
Apply qualitative & quantitative methods with rigorous A/B testing to understand growth drivers
Create regular reports and dashboards to communicate campaign performance and ROI to senior management.
Present findings and recommendations to stakeholders clearly and compellingly.
Exhibit strong communication skills with the ability to drive change and impact our marketing efforts and overall business outcomes.
Contribute to developing the overall marketing strategy, leveraging data insights.
Collaborate with marketing to identify growth opportunities and prioritize marketing investments.
Key Partners:
Marketing, business units (BUs) and their General Managers, Finance, Risk, Data Science, Data Operations, BizOps
Qualifications:
Bachelor's degree in Marketing Analytics, Business, Statistics, or related field; advanced degree preferred.
10+ years of experience in marketing analytics within the financial services industry.
Strong expertise in Direct Mail optimization, building and optimizing mail models.
Expertise in SQL and strong proficiency in data analytics tools such as GA, Python, and R.
Experience with tech & data visualization tools (e.g., Tableau, Power BI, metabase, Salesforce).
Direct expertise and knowledge in working with site-wide analytics and customer data tools (Google Analytics, Segment, etc.), CMS, and web-tech platforms (e.g., WordPress, Salesforce Marketing Cloud, etc.)
Exceptional analytical & project management skills.
Excellent communication and presentation abilities.
Strong problem-solving skills and a results-oriented mindset.
Ability to work in a fast-paced, dynamic environment.
Ability to establish prioritization and rules of engagement to manage high demand and conflicting priorities
Adeptness at creating testing constructs multi-variant testing to drive optimization
Comfort with adjusting quickly to shifting priorities, multiple demands, and ambiguity
Success in building solid relationships, credibility, and influence at multiple levels
Team player who understands the importance of insights to drive optimization
A consultative mindset: The ability to think strategically & align analytical efforts to business goals, articulate business problems from the customer's perspective, cut through noise to diagnose core needs, establish testable hypotheses, and bring partners along for the journey
Salary range is $165,700.00 to $203,000.00.
BENEFITS AND PERKS - for employees located in the US
Excellent health coverage and life insurance benefits
401K with an immediate 3% company match
PTO, Company Holidays, and Flexible Holidays
Company-sponsored Mental Health Benefits, including 1:1 therapy
Over $1,000 annually for a wellness benefit of your choice
Monthly WFH stipend
Generous, paid parental leave covering up to 16 weeks
Access to financial coaches and education sessions
Free commuter benefits - Caltrain passes for San Francisco employees and a monthly parking allowance
Weekly catered lunches and fully stocked kitchen pantries
Community-based volunteering opportunities