Senior Risk Strategy Analyst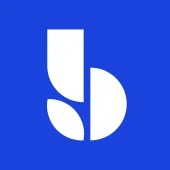 BlueVine
IT
Jersey City, NJ, USA
Posted on Friday, September 15, 2023
About Bluevine
Bluevine is on a mission to enable a better financial future for small business owners through innovative banking solutions designed just for them. By combining best-in-class technology with advanced security and a deep understanding of the small business community, we deliver end-to-end banking and lending products that empower always-on entrepreneurs to grow their businesses with confidence.
As a dynamic company with massive potential, we're backed by leading investors such as Lightspeed Venture Partners, Menlo Ventures, 83North, Citi Ventures, and nearly 9 years of proven success. Since launching in 2013, we have grown exponentially, amassing over 400,000 customers across all 50 states and a global team of more than 500 people. Our passion is driven by purpose: to give small businesses the tools they need to succeed and we're just getting started.
All of this begins with our team who are driven by collaboration, problem-solving, and learning and growing together. With a commitment to innovation and community impact, our mission is to help every small business—and every team member—thrive. Join us! #LI-Hybrid
This is a hybrid role. At Bluevine, we pride ourselves on our collaborative culture, which we believe is best maintained through in-person interactions and a vibrant office environment. All of our offices have reopened in accordance with local guidelines, and are following a hybrid model. In-office days will be determined by location and discipline.
ABOUT THE ROLE:
As a Sr. Risk Strategy Analyst at BlueVine you will use your knowledge of risk management, BI and data analytics in monitoring and maintaining our decisions quality and where it can be improved as well as help build a highly scalable risk strategies. Responsible for driving projects that achieve corporate and business level OKRS. Work cross-functionally with operations, risk analytics, business operations, product, and business unit leaders to understand different viewpoints, obtain data to make tradeoff decisions, and then conduct independent analysis of possible courses of action.
WHAT YOU'LL DO:
Partner with x-functional risk leaders to build and influence risk strategy for a domain.
Share insights and recommendations with the risk leadership
Manage and provide support to run the day to day strategy for a risk domain
Work on portfolio management projects that require data-driven insights
Improve existing policies and workflows and help build a strong, scalable process
Develop monitoring infrastructure for executive level performance reviews
Share insights and recommendations with the Risk Leadership and lead implementation
Drive operational improvements by aligning between Bluevine's product, automation and Risk Operations
WHAT WE LOOK FOR:
Strategic & data driven - Ability to drive decision making & problem solving based on data. Conceptual thinking skills must be complemented by a quantitative orientation
Good business judgement and integrity: He/she should have a good business, should be able to bring a healthy, aggressive, yet responsible approach to business
Ability to navigate unstructured problems: Someone who gets excited about creating structure from an unstructured problem area; and is not afraid to get their hands dirty
KNOWLEDGE, SKILLS & ATTRIBUTES
Essential:
5+ years of relevant experience in credit operations, biz ops, risk analytics, collections ops/strategy etc.
Bachelor's degree (Economics / Mathematics / Business / Engineering)
SQL is a MUST
Python knowledge is a plus
Desirable:
Masters degree preferred
1-2 years experience working in a financial institution / consulting firm
New Hire Base Salary Range: $85800 - $103,000
This role is also eligible to earn annual performance-based incentive compensation in the form of a cash bonus.
BENEFITS AND PERKS - for employees located in the US
Excellent health coverage and life insurance benefits
401K with an immediate 3% company match
PTO, Company Holidays, and Flexible Holidays
Company-sponsored Mental Health Benefits, including 1:1 therapy
Over $1,000 annually for a wellness benefit of your choice
Monthly WFH stipend
Generous, paid parental leave covering up to 16 weeks
Access to financial coaches and education sessions
Free commuter benefits - Caltrain passes for San Francisco employees and a monthly parking allowance
Weekly catered lunches and fully stocked kitchen pantries
Community-based volunteering opportunities