Partner Operation Specialist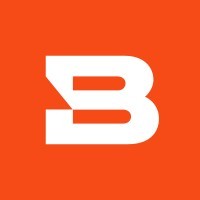 BitSight
Multiple locations
Posted on Saturday, November 11, 2023
Bitsight is a cyber risk management leader transforming how companies manage exposure, performance, and risk for themselves and their third parties. Companies rely on Bitsight to prioritize their cybersecurity investments, build greater trust within their ecosystem, and reduce their chances of financial loss.
Built on over a decade of technological innovation, its integrated solutions deliver value across enterprise security performance, digital supply chains, cyber insurance, and data analysis.
We invented the cyber ratings industry in 2011

Over 3000 customers trust Bitsight

Over 750 teammates are dispersed throughout Boston, Raleigh, New York, Lisbon, Singapore, Argentina, and remote
Bitsight is looking for a Partner Operations Specialist. In this role, you will be a critical link between our partners and our sales teams. You will have responsibility for a variety of partner-related processes. The types of partners you may interact with could include distributors, resellers, referral partners, integration partners and other strategic partners.
The ideal candidate is a team player who has a range of experience in at least one aspect of SAAS sales, a process-oriented work environment where various types of transactions need to be completed, communicating with external organizations, and reporting.
Primary job responsibilities:
You will have the opportunity to grow your skills within your role. You will start by being trained in a few of these processes, and your responsibilities will extend as you become self-sufficient. Responsibilities include the following processes:
Onboard new reseller and referral partners.

Set up new partners, including confirming they meet our criteria to be partners, explaining our program to them, working with Legal to complete standard agreements, setting them up in our partner portal, creating Salesforce accounts, ensuring they have credit with us, organizing training, and requesting demo environments.
Receive deal registrations and referrals from partners.

Monitor queues of new deal registrations and referrals, use criteria to determine whether we should accept them, create customer accounts and opportunities in Salesforce, and make introductory hand-offs to our sales teams.
Execute programs we have agreed with strategic partners.

Examples include:

Schedule Bitsight briefing workshops for strategic partners' customers.

Run the operational aspects of joint campaigns.

Maintain lists of partner contacts and run pre-defined communication processes to encourage them to stay engaged with Bitsight.

Prepare various reports to ensure we are reaching our goals, monitor our joint-pipelines, and to share with partners to track progress on go-to-market activities.

Work with various Bitsight functions – such as Sales, Marketing, Operations, Legal and Finance to ensure processes flow smoothly.
Requirements
Minimum 2 years work experience in some aspect of technology sales cycles (so you have a general familiarity with the industry and usual go-to-market practices)

Experience working in some capacity with external parties (partners or other types)

Experience working in a process-oriented environment where work was organized according to structured procedures.

Salesforce, email campaign software, portal software, google docs experience are a plus.

Well organized and responsive.

Highly responsive to partners, with clear email and online meeting communication skills, so that partners can smoothly complete their own processes, and so the Bitsight brand is enhanced.

Enjoys a variety of evolving responsibilities.
Diversity. Bitsight is proud to be an equal opportunity employer. This means we do not tolerate discrimination of any kind and are committed to providing equal employment opportunities regardless of your gender identity, race, nationality, religion, sexual orientation, status as a protected veteran, or status as an individual with a disability.
Culture. We put our people first. Bitsight offers best in class benefits. We devote the same energy to nurturing our company's inclusive culture as we apply to serving our customers' needs. Working at Bitsight will give you the opportunity to fulfill your professional goals and expand your skills.
Open-minded. If you got to this point, we hope you're feeling excited about the job description you just read. Even if you don't feel that you meet every single requirement, we still encourage you to apply. We're eager to meet people that believe in Bitsight's mission and can contribute to our team in a variety of ways.
Additional Information for United States of America Applicants:
Bitsight also provides reasonable accommodations to qualified individuals with disabilities or based on a sincerely held religious belief in accordance with applicable laws. If you need to inquire about a reasonable accommodation, or need assistance with completing the application process, please email . This contact information is for accommodation requests only, and cannot be used to inquire about the status of applications.
Qualified applicants with criminal histories will be considered for employment consistent with applicable law.
This position may be considered a promotional opportunity pursuant to the Colorado Equal Pay for Equal Work Act.