Senior Executive Assistant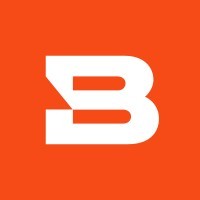 BitSight
Administration
Boston, MA, USA
Posted on Friday, October 6, 2023
Bitsight is a cyber risk management leader transforming how companies manage exposure, performance, and risk for themselves and their third parties. Companies rely on Bitsight to prioritize their cybersecurity investments, build greater trust within their ecosystem, and reduce their chances of financial loss.
Built on over a decade of technological innovation, its integrated solutions deliver value across enterprise security performance, digital supply chains, cyber insurance, and data analysis.
We invented the cyber ratings industry in 2011

Over 3000 customers trust Bitsight

Over 750 teammates are dispersed throughout Boston, Raleigh, New York, Lisbon, Singapore, Argentina, and remote
Position Overview
As a leader in cyber risk management, we are seeking an experienced Executive Assistant to support our Chief Executive Officer (CEO), Chief Financial Officer (CFO) and Chief Strategy Officer (CSO). This is a highly visible role with significant organizational influence across all departments and our Board of Directors. The work related to this role is of a highly confidential nature, requiring precision and care in regards to detail and follow-up. The successful candidate will need to exercise initiative, judgment and knowledge of the Company practices, policies and organization. Our ideal candidate is a personable, direct communicator who demonstrates a high level of customer service, energy and professionalism with the ability to manage multiple projects and deadlines.
Responsibilities
Handle details of a critical and highly confidential nature.

Independently coordinate and schedule their time including appointments, interviews, travel, and meetings.

Assist in the distribution of presentations and all related materials required for formal presentations to the Board of Directors, Executive Team or company-wide audience.

Research and analyze data to support any projects, events and initiatives that these executives are sponsoring.

Maintain communication with the Board of Directors.

Lead the scheduling and planning of logistics related to quarterly meetings, including Board of Directors and associated Committee meetings, Executive Committee Strategy Sessions, quarterly business reviews and other senior leadership meetings.

Act as the CEO/CFO/CSO gatekeeper, prioritizing and scheduling various parties appropriately and according to the preferences and guidance of these executives.

Capable of assisting in the management of high level projects and events.
Required Skills and Experience
Bachelor's Degree required.

5-7+ years of progressive experience in an executive support role assisting C-level executives, preferably within the SaaS or tech industry.

Ability and willingness to proactively take on new responsibilities.

Ability and willingness to quickly adjust plans, schedules and agendas to meet rapidly changing needs and priorities.

Ability to act independently to determine priority, methods and procedures on new assignments.

Ability to communicate effectively with a diverse population, including Senior Executives, Board of Directors, team members and customers.
Diversity. Bitsight is proud to be an equal opportunity employer. This means we do not tolerate discrimination of any kind and are committed to providing equal employment opportunities regardless of your gender identity, race, nationality, religion, sexual orientation, status as a protected veteran, or status as an individual with a disability.
Culture. We put our people first. Bitsight offers best in class benefits. We devote the same energy to nurturing our company's inclusive culture as we apply to serving our customers' needs. Working at Bitsight will give you the opportunity to fulfill your professional goals and expand your skills.
Open-minded. If you got to this point, we hope you're feeling excited about the job description you just read. Even if you don't feel that you meet every single requirement, we still encourage you to apply. We're eager to meet people that believe in Bitsight's mission and can contribute to our team in a variety of ways.
Additional Information for United States of America Applicants:
Bitsight also provides reasonable accommodations to qualified individuals with disabilities or based on a sincerely held religious belief in accordance with applicable laws. If you need to inquire about a reasonable accommodation, or need assistance with completing the application process, please email . This contact information is for accommodation requests only, and cannot be used to inquire about the status of applications.
Qualified applicants with criminal histories will be considered for employment consistent with applicable law.
This position may be considered a promotional opportunity pursuant to the Colorado Equal Pay for Equal Work Act.