Manager, Security Research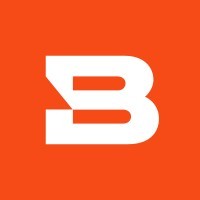 BitSight
Remote · United States
Posted on Wednesday, September 20, 2023
Bitsight is a cyber risk management leader transforming how companies manage exposure, performance, and risk for themselves and their third parties. Companies rely on Bitsight to prioritize their cybersecurity investments, build greater trust within their ecosystem, and reduce their chances of financial loss.
Built on over a decade of technological innovation, its integrated solutions deliver value across enterprise security performance, digital supply chains, cyber insurance, and data analysis.
We invented the cyber ratings industry in 2011

Over 3000 customers trust Bitsight

Over 750 teammates are dispersed throughout Boston, Raleigh, New York, Lisbon, Singapore, Argentina, and remote
The Product Research team within Bitsight's Security Research department focuses on technology and methodology development for risk signal collection, processing, and analysis. The team is part of Bitsight's broader product development organization and will be involved with investigating and prototyping new potential product capabilities. This manager position will be tasked with building out a multifaceted security research team that addresses a broad range of Bitsight's strategic technical challenges. This role will be ideally suited to a technical leader with a mix of security and data science skills who is eager to build out a research team and influence the future technology investments of the Bitsight platform.
Objectives & Responsibilities
Establish team priorities for research and development of new data collection prototypes, big-data analytic pipelines, and risk assessment methodologies

Collaborate with the product and engineering organizations to align capability development roadmaps and complete technology transfer of research prototypes into production environments

Decompose long-term strategic business challenges into technical research plans

Recruit, train, and develop an international team of security researchers of diverse backgrounds and skill sets

Clearly articulate research findings to business stakeholders and provide quantitative recommendations on business processes, priorities, and investments

Develop, drive, and own processes for quality assurance of team research and data

Ideate product features and enhancements based on the latest security trends and capabilities

Identify, establish, and maintain data partnership opportunities in collaboration with Data Operations through scouting and assessment of product value in third party data sources
Support marketing activities and customer engagements by promoting key findings and capabilities and explaining product data and ratings concepts
Qualifications
Strong technical background with expertise in networking and information security

Strong communication and analytical skills, including the ability to identify and solve ambiguous problems

Experience leading research initiatives and teams

Proficient in standard scripting languages and database technologies

Proven track record in security data analysis and presentation

Ability to conduct statistical experiments and develop rapid prototypes
Education
B.S/M.S in Computer Science or similar field or commensurate experience.
#LI-REMOTE
Diversity. Bitsight is proud to be an equal opportunity employer. This means we do not tolerate discrimination of any kind and are committed to providing equal employment opportunities regardless of your gender identity, race, nationality, religion, sexual orientation, status as a protected veteran, or status as an individual with a disability.
Culture. We put our people first. Bitsight offers best in class benefits. We devote the same energy to nurturing our company's inclusive culture as we apply to serving our customers' needs. Working at Bitsight will give you the opportunity to fulfill your professional goals and expand your skills.
Open-minded. If you got to this point, we hope you're feeling excited about the job description you just read. Even if you don't feel that you meet every single requirement, we still encourage you to apply. We're eager to meet people that believe in Bitsight's mission and can contribute to our team in a variety of ways.
Additional Information for United States of America Applicants:
Bitsight also provides reasonable accommodations to qualified individuals with disabilities or based on a sincerely held religious belief in accordance with applicable laws. If you need to inquire about a reasonable accommodation, or need assistance with completing the application process, please email . This contact information is for accommodation requests only, and cannot be used to inquire about the status of applications.
Qualified applicants with criminal histories will be considered for employment consistent with applicable law.
This position may be considered a promotional opportunity pursuant to the Colorado Equal Pay for Equal Work Act.
The anticipated hiring base salary range for this position is US $165,000 to $200,000 annually for US-based employees. This range reflects the minimum and maximum target for new hire salaries for the position across all US locations, is based on a full-time work schedule, and is Bitsight's good faith estimate as of the date of this posting. Within the range, individual pay is determined by work location and additional factors, including job-related skills, experience, and relevant education or training.
In addition to base salary, this role is eligible for participation in a bonus or commission plan and an equity grant. Bitsight also offers a competitive benefits package, including but not but limited to medical, dental, and vision insurance; paid parental leave; flexible time off; a 401(k) plan with employee and company contribution opportunities; life and disability insurance; and tuition reimbursement.