Director, Enterprise Sales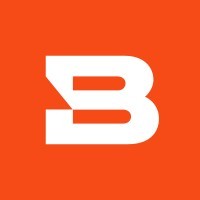 BitSight
Sales & Business Development
Remote · United States
Posted on Wednesday, September 13, 2023
Bitsight is a cyber risk management leader transforming how companies manage exposure, performance, and risk for themselves and their third parties. Companies rely on Bitsight to prioritize their cybersecurity investments, build greater trust within their ecosystem, and reduce their chances of financial loss.
Built on over a decade of technological innovation, its integrated solutions deliver value across enterprise security performance, digital supply chains, cyber insurance, and data analysis.
We invented the cyber ratings industry in 2011

Over 3000 customers trust Bitsight

Over 750 teammates are dispersed throughout Boston, Raleigh, New York, Lisbon, Singapore, Argentina, and remote
BitSight transforms how companies manage third and fourth party risk, underwrite cyber insurance policies, benchmark security performance, and assess aggregate risk with objective, verifiable and actionable Security Ratings.
BitSight is led by a successful team with experience in internet security, networking, and risk management at companies such as IBM Security Systems, Q1 Labs, Cisco, Sun, OKENA, Brix, RSA and Raptor Systems. We are growing quickly and lead the market that we created in Security Ratings.
The Enterprise Sales Director will lead the effort continuing to build a successful Enterprise sales team and to continuously improve the Enterprise sales model. The ideal candidate will be an experienced Enterprise sales lead professional who is exceptional at identifying, hiring, developing and nurturing Senior Account Executive talent. This individual will have had first-person experience at both Enterprise sales and Enterprise Sales management and will have been a top performer throughout his/her career. The Enterprise Sales Director will lead the effort associated with the development and execution of a powerful training track for all Senior Account Executives and also manage the execution of key strategic and productivity metrics.
Responsibilities:
Recruit, hire, train and manage a first in class Enterprise sales team

Lead the effort to identify contemporary best practices and associated technologies that will enable maximum productivity from the Enterprise sales team

Facilitate new processes, tools, communications, training and methodologies to ensure sales program's success across teams and departments throughout the company. Serve with other departmental management to facilitate relationships among members of these teams and departments in order to achieve the organization's goals and objectives.

Carry individual sales goals and lead by example in execution of all sales activities

Service existing accounts, obtain orders, and hunt new accounts by planning and organizing daily work schedule to call on existing or potential sales outlets and other trade factors.

Keep management informed by submitting results reports, weekly updates and monthly and quarterly territory analyses.

Nurture the sales team by collegial interaction and leadership with subordinates.

Continually and carefully update CRM tools

Maintain professional and technical knowledge

Resolves customer complaints by investigating problems, developing solutions, and making recommendations to management

Required Skills:
3+ years of successful experience as an Enterprise sales leader.

Extensive experience with use of Salesforce.com for managing an Enterprise sales team.

Experience in developing demand generation campaigns to include the development of call scripts and success metrics.

Demonstrated people leadership skills in coaching and guiding team members to success

Ability to work cross departmentally with key areas within the organization (i.e. Marketing, Product, and Sales Enablement)

The Enterprise sales candidate's sales experience should be specific to pursuing the sale of a strategic technology-oriented product or service in a business-to-business setting.

Excellent presentation and negotiation skills.

Sales performance management

Territory management, and sales planning
Diversity. Bitsight is proud to be an equal opportunity employer. This means we do not tolerate discrimination of any kind and are committed to providing equal employment opportunities regardless of your gender identity, race, nationality, religion, sexual orientation, status as a protected veteran, or status as an individual with a disability.
Culture. We put our people first. Bitsight offers best in class benefits. We devote the same energy to nurturing our company's inclusive culture as we apply to serving our customers' needs. Working at Bitsight will give you the opportunity to fulfill your professional goals and expand your skills.
Open-minded. If you got to this point, we hope you're feeling excited about the job description you just read. Even if you don't feel that you meet every single requirement, we still encourage you to apply. We're eager to meet people that believe in Bitsight's mission and can contribute to our team in a variety of ways.
Additional Information for United States of America Applicants:
Bitsight also provides reasonable accommodations to qualified individuals with disabilities or based on a sincerely held religious belief in accordance with applicable laws. If you need to inquire about a reasonable accommodation, or need assistance with completing the application process, please email . This contact information is for accommodation requests only, and cannot be used to inquire about the status of applications.
Qualified applicants with criminal histories will be considered for employment consistent with applicable law.
This position may be considered a promotional opportunity pursuant to the Colorado Equal Pay for Equal Work Act.