Technical Product Manager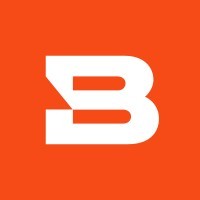 BitSight
IT, Product
Remote · Portugal
Posted on Thursday, August 31, 2023
Bitsight is a cyber risk management leader transforming how companies manage exposure, performance, and risk for themselves and their third parties. Companies rely on Bitsight to prioritize their cybersecurity investments, build greater trust within their ecosystem, and reduce their chances of financial loss.
Built on over a decade of technological innovation, its integrated solutions deliver value across enterprise security performance, digital supply chains, cyber insurance, and data analysis.
We invented the cyber ratings industry in 2011

Over 3000 customers trust Bitsight

Over 750 teammates are dispersed throughout Boston, Raleigh, New York, Lisbon, Singapore, Argentina, and remote
At Bitsight, the product management team is responsible for ensuring that:
Bitsight has a set of products that provide the most value to the market

Bitsight's customers have the industry's best experience when interacting with its products
Our team, perhaps more than any other at Bitsight, works by interfacing and collaborating with many stakeholders inside and outside the company. Our success depends on our ability to produce the best work and get others to give their best efforts. To get there, we always set and meet ambitious goals, over-communicate, and produce the highest quality work that will make our team and company proud. We put the customer first and meticulously prioritize our work so that those items with the highest impact get done soon.
The Security Ratings & Data Engine is at the core of all our products and is about delivering the right data at the right time and format. If you are successful in your role, you will have helped security leaders to monitor, manage and communicate cybersecurity risk, performance and exposure to stakeholders within and outside their organizations. Because of your work, you'll help Tandem make cybersecurity clearer for everyone and lower cyber risks globally.
The right person for this role will be someone who can move fluidly between business and technology conversations and build relationships that enable them to work cross-functionally across the organization.
If you enjoy deconstructing high-level strategic concepts into actionable solutions and can roll up your sleeves to understand technical requirements, this is an excellent role for you.
Job Description
As a Senior PM for the Security Ratings Platform, you will have the following responsibilities:
Understand customer's needs and their jobs to be done. Align those needs with our capabilities to shape the product strategy and road map.

Develop and drive product requirements for Bitsight's products

Refine the product vision, broadly soliciting input from internal and external resources

Define and run pilot programs with early-stage products and features

Create the go-to-market plan, including customer and industry focus, sales strategy, pricing, and success metrics

Drive product awareness and adoption, working with marketing and sales

Be the voice of the customer to internally focused groups

Collaborate with key external partners to create joint offerings that are greater than the constituent parts
To do your job well, we expect you to have:
5+ years of Product Management experience with a focus on Cybersecurity software products or adjacent areas

Strong communication and analytical skills, including identifying and solving ambiguous problems.

High attention to detail and proven ability to manage multiple competing priorities simultaneously.

A Bachelor's Degree in a technical field or equivalent work experience

Ownership mentality and an entrepreneurial drive, proven ability to influence others.
Diversity. Bitsight is proud to be an equal opportunity employer. This means we do not tolerate discrimination of any kind and are committed to providing equal employment opportunities regardless of your gender identity, race, nationality, religion, sexual orientation, status as a protected veteran, or status as an individual with a disability.
Culture. We put our people first. Bitsight offers best in class benefits. We devote the same energy to nurturing our company's inclusive culture as we apply to serving our customers' needs. Working at Bitsight will give you the opportunity to fulfill your professional goals and expand your skills.
Open-minded. If you got to this point, we hope you're feeling excited about the job description you just read. Even if you don't feel that you meet every single requirement, we still encourage you to apply. We're eager to meet people that believe in Bitsight's mission and can contribute to our team in a variety of ways.
Additional Information for United States of America Applicants:
Bitsight also provides reasonable accommodations to qualified individuals with disabilities or based on a sincerely held religious belief in accordance with applicable laws. If you need to inquire about a reasonable accommodation, or need assistance with completing the application process, please email . This contact information is for accommodation requests only, and cannot be used to inquire about the status of applications.
Qualified applicants with criminal histories will be considered for employment consistent with applicable law.
This position may be considered a promotional opportunity pursuant to the Colorado Equal Pay for Equal Work Act.