Director, Content Marketing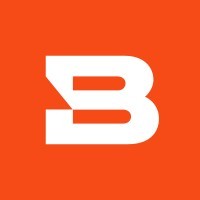 BitSight
Marketing & Communications
Boston, MA, USA
Posted on Saturday, August 5, 2023
Bitsight is a cyber risk management leader transforming how companies manage exposure, performance, and risk for themselves and their third parties. Companies rely on Bitsight to prioritize their cybersecurity investments, build greater trust within their ecosystem, and reduce their chances of financial loss.
Built on over a decade of technological innovation, its integrated solutions deliver value across enterprise security performance, digital supply chains, cyber insurance, and data analysis.
We invented the cyber ratings industry in 2011

Over 3000 customers trust Bitsight

Over 750 teammates are dispersed throughout Boston, Raleigh, New York, Lisbon, Singapore, Argentina, and remote
Responsibilities include the following:
● Build and execute Bitsight's content marketing vision and strategy, with an emphasis on building awareness and relevance of Bitsight as a Cyber Risk Management leader
● Manage, mentor and inspire a team of 3 content strategists and writers working across all aspects of content development: Web, Email, Digital, Social, Video, etc
● Be a key custodian of the Bitsight brand narrative and framework, and demonstrate outstanding judgment in leveraging specific elements to improve our content for various audiences
● Build a cross-platform content strategy and team that optimizes content for events, blog, social, influencer community, and other key channels - for time-specific and evergreen content alike
● Establish a global model for content development that efficiently extends centralized content and balances with country/market specific content development needs.
● Partner with stakeholders around the business to develop written, video, audio, and experiential content that aligns with target personas and marketing objectives, including corporate messaging, campaign materials, product content, and thought leadership
● Integrate content into sales plays and enablement materials to support the company's key pipeline-generating activities
● Partner with and advise the Growth, Campaigns, Product Marketing, Operations and Communications teams on new/better/different content strategies and tactics that maximize awareness, engagement, and pipeline
● Partner with the Design team to explore and apply visual elements and concepts that break the mold and bring content to life
● Partner with data research to understand differentiated capabilities, in service of developing and managing a thought leadership roadmap with the team
● Work with Digital and Web teams to orchestrate content journeys that serve up sequences of relevant content target audience personas
● Manage a quarterly and annual editorial calendar and content plan that provides visibility to all required stakeholders and is clear on content roles and governance
● Utilize data and analytics to define metrics and inform the development and evolution of content strategy

Requirements:

● 8-10 years of experience driving successful, scalable, high-impact and high-caliber content at other fast-growing technology companies
● Fluency within the cyber security industry highly desired
● The ability to bring ideas to life with in a compelling story arc
● Acumen in distilling data from multiple sources and synthesizing it into succinct and relevant content across multiple channels
● Excellent writing, cross-functional collaboration, and influencing skills
● A digital-native understanding of digital customer journeys, and the way that brand relevance is built over time by optimizing for metrics (e.g., SEO) and through compelling content experiences
● A data-driven mindset, including the proclivity to measure, optimize, and report back on success metrics
● Experience exploring and testing new innovative approaches, including but not limited to, Generative AI to scale content development and production.
● A proven track record of building and maintaining relationships with executives, thought leaders, and subject matter experts across multiple teams within the company
● A clear vision and distinctive POV for what next-generation content marketing can look like in a B2B SaaS company (including planning, prioritizing, developing content, managing teams, the creative & production process etc)
● The ability to recruit, lead, and mentor a growing team of content marketers/agencies in the US and potentially other geographies
Diversity. Bitsight is proud to be an equal opportunity employer. This means we do not tolerate discrimination of any kind and are committed to providing equal employment opportunities regardless of your gender identity, race, nationality, religion, sexual orientation, status as a protected veteran, or status as an individual with a disability.
Culture. We put our people first. Bitsight offers best in class benefits. We devote the same energy to nurturing our company's inclusive culture as we apply to serving our customers' needs. Working at Bitsight will give you the opportunity to fulfill your professional goals and expand your skills.
Open-minded. If you got to this point, we hope you're feeling excited about the job description you just read. Even if you don't feel that you meet every single requirement, we still encourage you to apply. We're eager to meet people that believe in Bitsight's mission and can contribute to our team in a variety of ways.
Additional Information for United States of America Applicants:
Bitsight also provides reasonable accommodations to qualified individuals with disabilities or based on a sincerely held religious belief in accordance with applicable laws. If you need to inquire about a reasonable accommodation, or need assistance with completing the application process, please email . This contact information is for accommodation requests only, and cannot be used to inquire about the status of applications.
Qualified applicants with criminal histories will be considered for employment consistent with applicable law.
This position may be considered a promotional opportunity pursuant to the Colorado Equal Pay for Equal Work Act.