Engineering Manager - Data Platform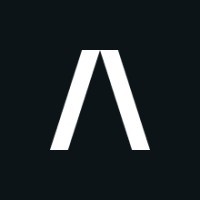 Abnormal Security
Other Engineering
Remote · Canada
Posted on Saturday, February 18, 2023
About the Role
Enterprises of all sizes trust Abnormal Security's cloud products to stop cybercrime. These products are data intensive SaaS applications that depend on reliable, scalable, and secure access to data. This is where our Data Platform team fits in, enabling efficient, reliable and scalable data processing across both realtime and offline processing systems. Come lead the team empowering the rest of engineering to stop cybercrime as we expand our offerings across both clouds and regions.
The Data Platform team is looking to add an Engineering Manager, who will report to our Director of Cloud Platform Engineering, Aaron Rolett, work alongside our CTO, Sanjay Jeyakumar, and collaborate with our world-class team. The individual in this role will have the opportunity to lead and grow our existing world class team of engineers as we define and build the next generation data platform.

There are a lot of opportunities for growth and career advancement – it's up to you to own your career here. Some potential career paths for this role include:
Growing into a Senior Engineering Manager position

Positioning yourself to be a Founder or early-stage executive
This position is not a fit for someone who:
Has not worked in, or would not like working in, an ambiguous environment. While Abnormal's flagship email security product has hit PMF, this team is navigating unknowns as we scale and will need someone who can guide others through uncertainty.

Does not have experience being a senior engineer or tech lead for a technically complex product. While you won't be coding on a daily basis, we expect that you will be able to read code and hold a high bar for the engineering practices on our current team.

Is looking to manage managers. This person will only manage individual contributors for the next ~1 year.

What you will do
Manage a team of ~5-8 backend/distributed system engineers (who work across Pacific/Eastern time zones) to deliver our data platform offerings across AWS, Azure work broadly across engineering to empower and delight our internal engineering customers.

Source, attract, and hire highly-technical software engineers, and grow this initial team into a larger org over the next one to two years

Have a strong framework to grow, mentor, and develop a driven team of engineers


The ability to showcase how you've successfully evaluated and hired elite engineers

Frameworks to describe your coaching/management style, particularly for backend engineers, and how you've implemented those frameworks.

Examples of how you've organized roadmaps in an agile environments to ensure on-track team delivery

Examples of how you've delighted and managed customer expectations based on engineering capacity
Must Haves
5+ years of software engineering experience

Past exposure/expertise in 1 of data intensive applications, distributed systems or data platform technologies.

Experience working in a high-velocity environment preferred

Experience building enterprise/B2B products preferred

Experience partnering with Machine Learning partners preferred

Experience working/leading across time zones preferred

1+ year of management and/or Tech Lead leadership experience preferred

Exposure to tools & technologies like: AWS, Kafka, search indexing, microservices, key value stores, batch data platforms (e.g Spark) preferred

Can read Python or Go (Golang) preferred
#LI-ML1