Senior Technical Program Developer (Jira)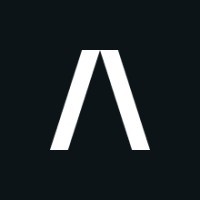 Abnormal Security
Software Engineering, IT
United States · Remote
Posted on Thursday, February 9, 2023
About You
The Senior Technical Program Developer, Company Operations Engineering role is responsible for ingesting business needs and developing program & project designs, as well as implementing high leverage programs and projects that optimize company operational processes. In this role you will own the program/project design, implementation and documentation of a variety of new company programs across the organization.


The candidate must show a high degree of ownership as they will be solely responsible for developing a variety of programs across the company that are critical to overall success of the business.


The candidate must show a high degree of integrity and utilize excellent judgment in their work as through the program development process they will be determining how a team of Program Managers use their time to execute their assigned programs. At times they may have access to confidential employee information and important corporate documents, additionally they may, at times, be representing the company internally and/or externally.


The candidate must have a high degree of flexibility and be able to quickly context switch between completely different types of work as they will be responsible for developing, implementing and documenting a variety of programs that range from GTM to Marketing, to EPD programs.
In this job, you will bring these skills
Oral, interpersonal and written communication skills

Ability to clearly and professionally communicate with others, particularly being able to explain the purpose behind the programs the candidate will be running to other employees who may be required to participate or produce required deliverables
Strong written communication skills are required as the candidate will be in consistent communication with the company's leadership team and they must be able to clearly and accurately communicate the deliverables they need via email. The candidate must use good judgment and carefully consider the tradeoff between providing more context and communicating the message in a concise way.
Ability to clearly and professionally communicate via presentation (specifically Google Slides). Many of the COE programs require creating professional presentations that will be shared with large audiences (including the entire company on a weekly basis)


Program Development Skills

The candidate must be able to understand larger business needs across the company in multiple departments, assess the desired program inputs and outputs, determine the correct stakeholders, and develop program design plans that clearly communicate the program objectives, program process, and the action items required to implement the program by other program development staff.
The candidate must be able to ingest program design plans from senior program development staff and implement those plans to create a functioning program that utilizes and integrates with all the necessary technology required for that program's success. The most common technology applications include, but may not be limited to: Google Drive, Google Sheets, Google Docs, Google Slides, Atlassian JIRA, Atlassian Confluence, Zapier, and Slack
The candidate must be able to review program design plans that may at times be ambiguous or require the candidate's judgment to implement a functioning program that achieves the program's business objectives. Therefore the candidate must have excellent judgment, critical thinking skills and the ability to holistically understand the larger nature of the business.
The candidate must be independently motivated and able to autonomously develop programs and write program documentation with little or no supervision or input from senior management. The candidate must have the mindset that they are independently responsible for the success or failure of the programs they are assigned to develop.


Documentation Interpretation skills

The COE team operates with a high degree of velocity and the candidate will have to be able to read, understand and take action based on existing documentation. This sometimes includes navigating uncertainty and being able to give constructive feedback on our documentation.
The candidate must be able to, and committed to, creating clear documentation. Every existing program in the COE requires detailed documentation that documents the program's purpose, stakeholders, process and key deliverables.


Technical Skills

The candidate must be an expert in the following technologies: Google Docs, Google Sheets, Google Slides, Google Drive, Atlassian Confluence, Atlassian Jira, & Slack (and you may require expert knowledge of additional technologies based on the programs/projects that are assigned to you)
The candidate must be proficient in, or quickly learn the following technologies: Gmail, how to use a Mac computer (including using the mentioned applications and basic computer skills like duplicating files, zipping/unzipping documents, playing audio files, resizing images, opening images, etc)
The candidate must be familiar with, or willing and able to quickly learn the following technologies: Salesforce, Webflow (or other CMS systems), Figma, Descript, Asana and Superhuman.
Role Responsibilities
Ingesting larger business needs, developing program and project design plans to go implement, document and handoff to Program Manager Supervisors for assignment to the Program Management team

Ingesting larger business needs communicating to them by Abnormal leadership and the operational teams of other departments and designing programs & projects that collect the required inputs and outputs to deliver on that specific business need

Taking program/project design plans and conducting the technical implementation of the program or project, including building the necessary infrastructure across different technologies like Google Sheets, Jira, Confluence, Salesforce, etc.

Writing, clear, executable program documentation, operating documents and key success metric tracking documents

Delivering implemented and documented programs to the program management team and ensuring that Program Managers clearly understand the purpose and exact steps needed to execute the program on the assigned cadence and/or by the required due date

Ingesting bug and program improvement opportunity reports from the senior program management team to re-implement the program process and/or updating the necessary documentation to debug or improve the program
#LI-ML1
---
At Abnormal Security certain roles are eligible for a bonus, restricted stock units (RSUs), and benefits. Individual compensation packages are based on factors unique to each candidate, including their skills, experience, qualifications and other job-related reasons. We know that benefits are also an important piece of your total compensation package. Learn more about our Compensation and Equity Philosophy on our
benefits and perks
page.
Base salary range: